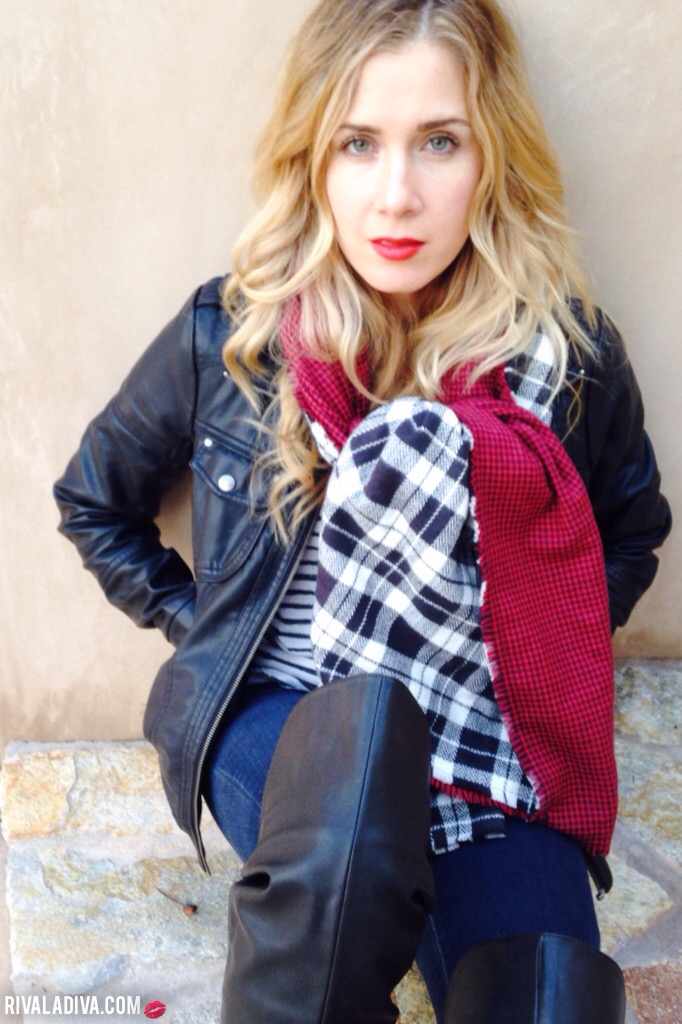 DIY Double Sided Blanket Scarf Tutorial
DIY Double Sided Blanket Scarf Tutorial
---
Hello again, dawwwwwlings!
So, my DIY Blanket Scarf Tutorial has been a HUGE hit for Rivaladiva.com.
Thanks to YOU fabulous readers, fashionistas, and DIY-ers.
Before my first Blanketscarf post, there were no EASY "how-to's" for this season's must have!
So I am really happy to see so many people recreate it AND love it!
This week, I am taking it up a notch and showing you how to recreate the DOUBLE SIDED Blanket Scarf.
Just when you think it could not get better, we add in TWO plaids to make the "Super Blanket Scarf",
aka, DIY Blanketscarf Tutorial 2.0, ha!
Come see out it looks below, and just like the first post, there are so many fun ways to make AND tie this look, here are a 3 more ways in the pictures below,
Aren't those contrasting patterns the best ever? YES.
So here's how to make your own little Double Sided Blanket scarf …

Directions:
Steps 1-3: Follow the first three steps in the first Blanket Scarf Tutorial found HERE.
Step 4: Make 2 scarves.
Step 5: Line up and lay fabric on top of each other…
Step 6: Once fabric is pinned together, sew 1/2″ away from the frayed edge.
Step 7. Wear it out the door!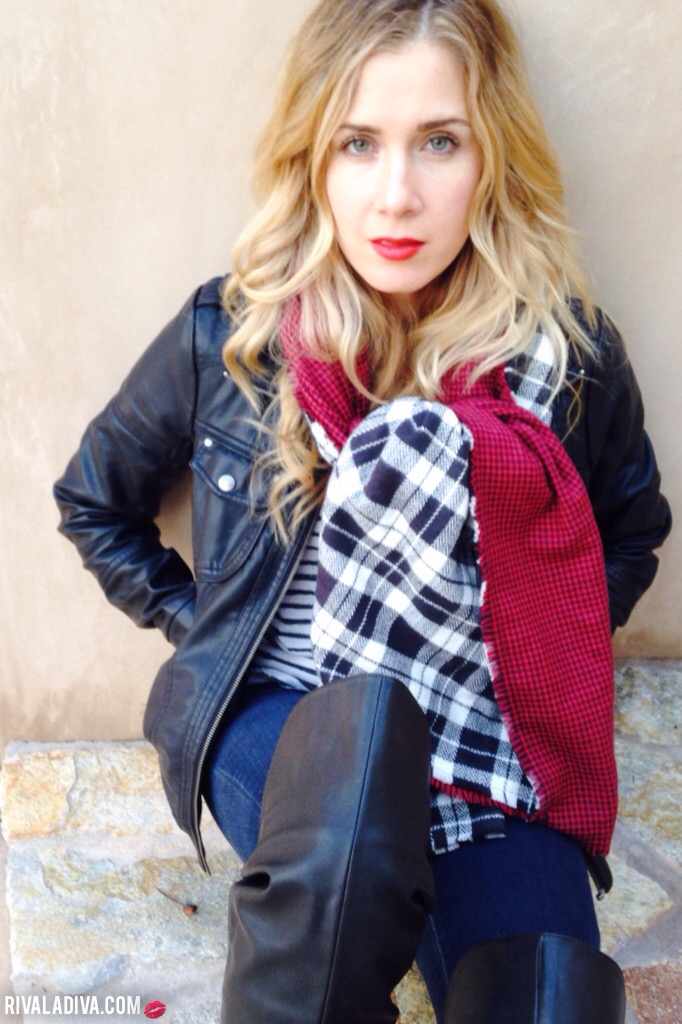 Yeah, there IS a little sewing involved but nothing that 4 straight lines won't hurt.
Channel your inner fashion designer and work that sewing machine to make the most easiest fashion accessory EVA, ha!
Thanks for coming over to my little fashion nook and have a glamorous day!
xo/Riva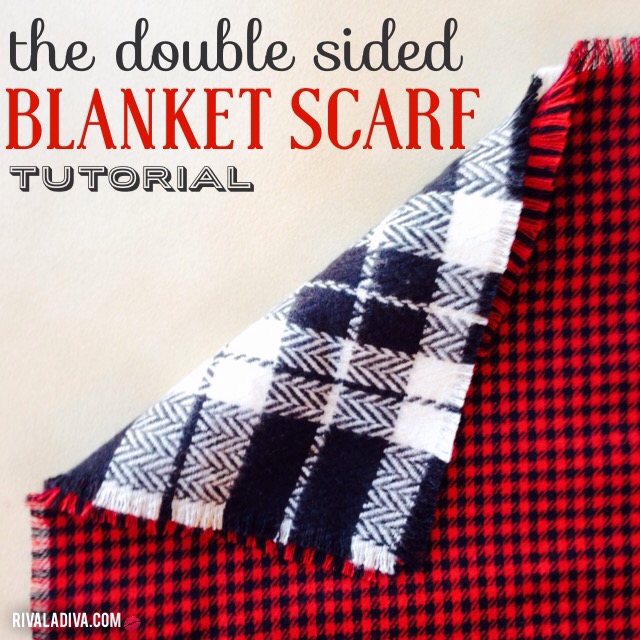 Linking at my favorite places:
Fizz and Frosting, Still Being Molly, Pink Sole, More Pieces Of Me, Fashionably Employed, Rhea Et Cetera, Cha Cha The Fashion Genious, Walking In Memphis in High Heels, I do deClaire,  Myriad Musings, Induffinitely Me, Tip Junkie, Style Elixir, My Girlish Whims, Design Life Diaries, Shopping My Closet, Pumps and Push Ups, The Mummy Chronicles, Book of Leisure , Someday Crafts, Twenties Girl Style, Links A La Mode, Craft Dictator, Two Thirty Five Designs, Rachel the Hat