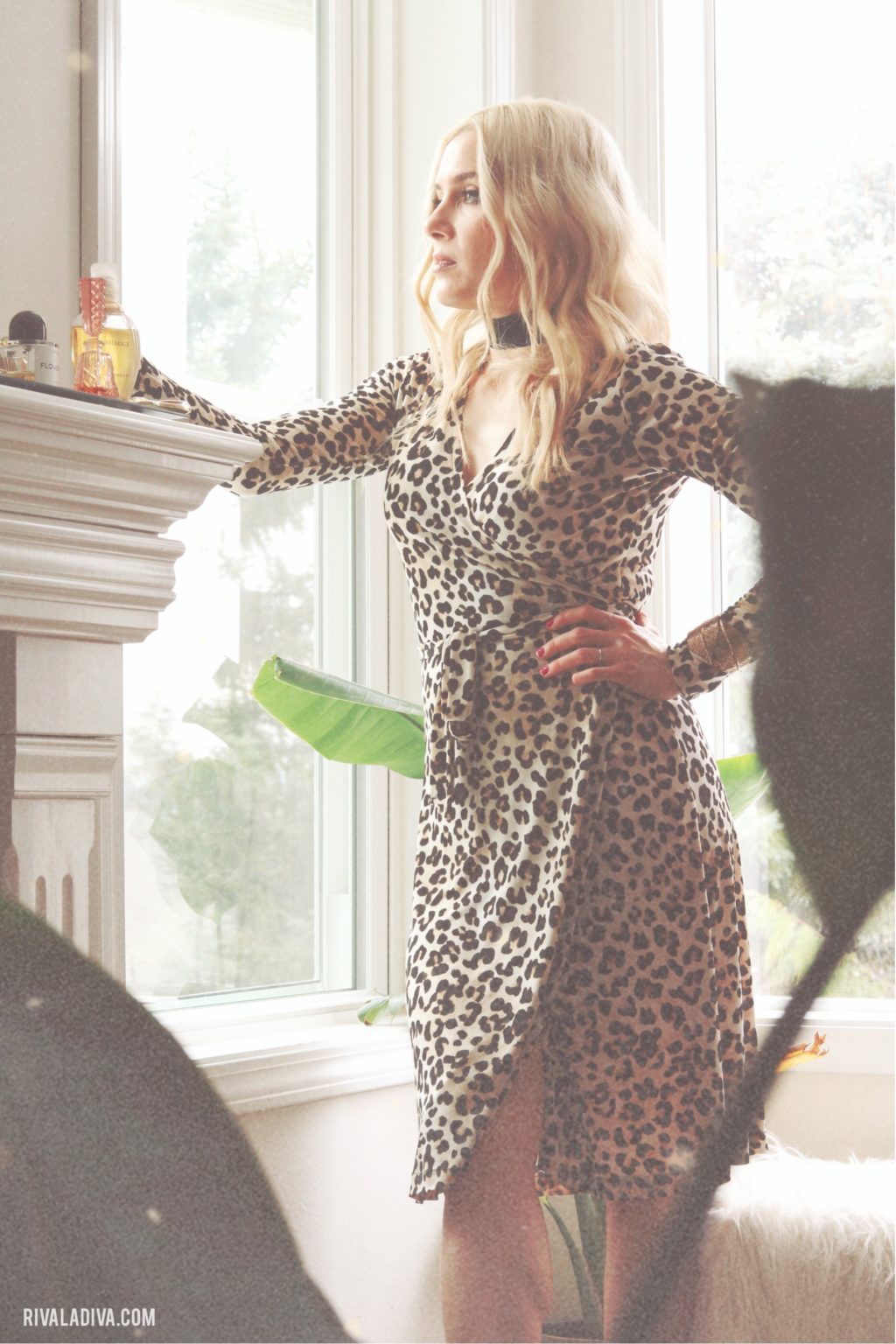 Lady in Leopard // Making the Perfect Wrap Dress
Lady in Leopard // Making the Perfect Wrap Dress
---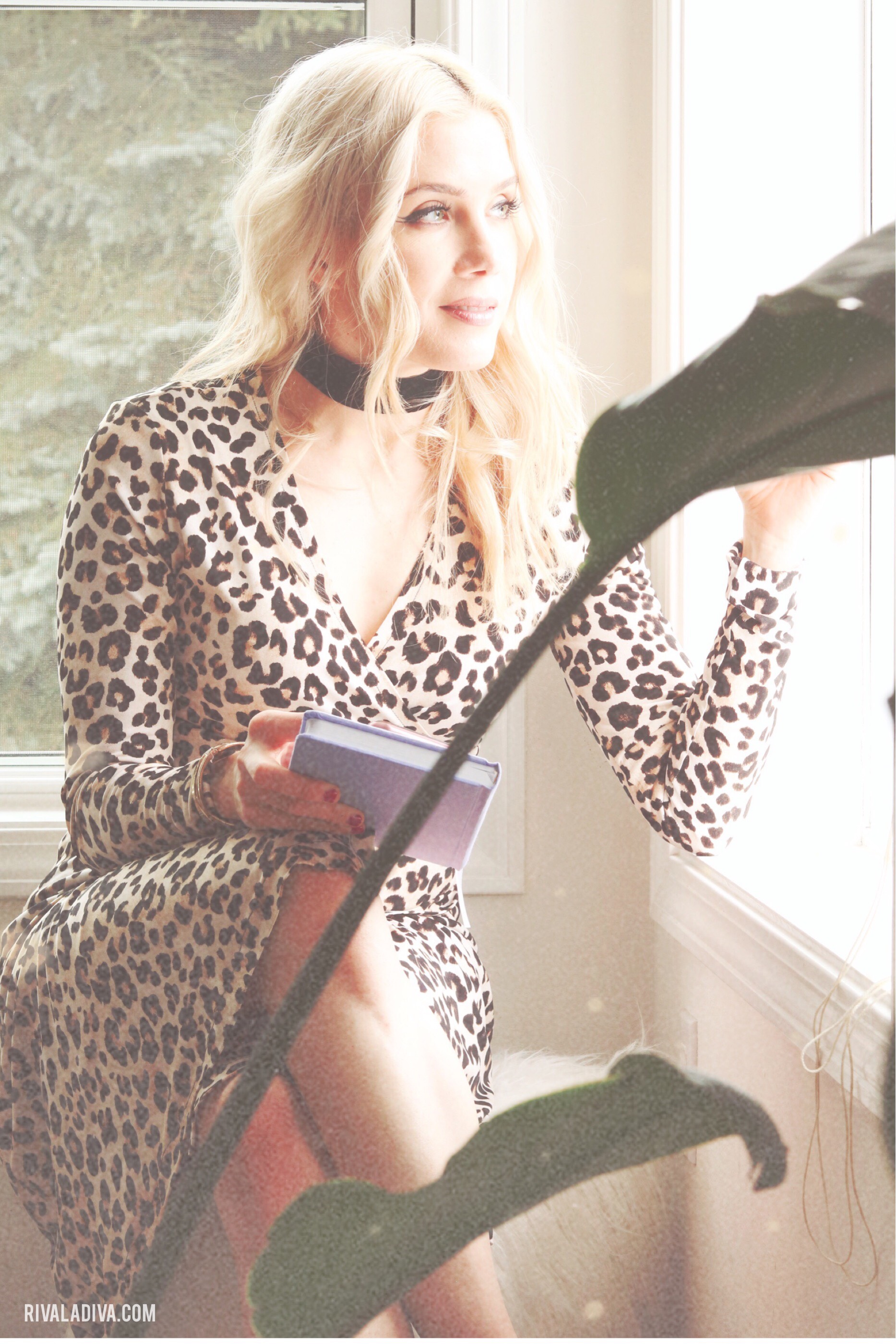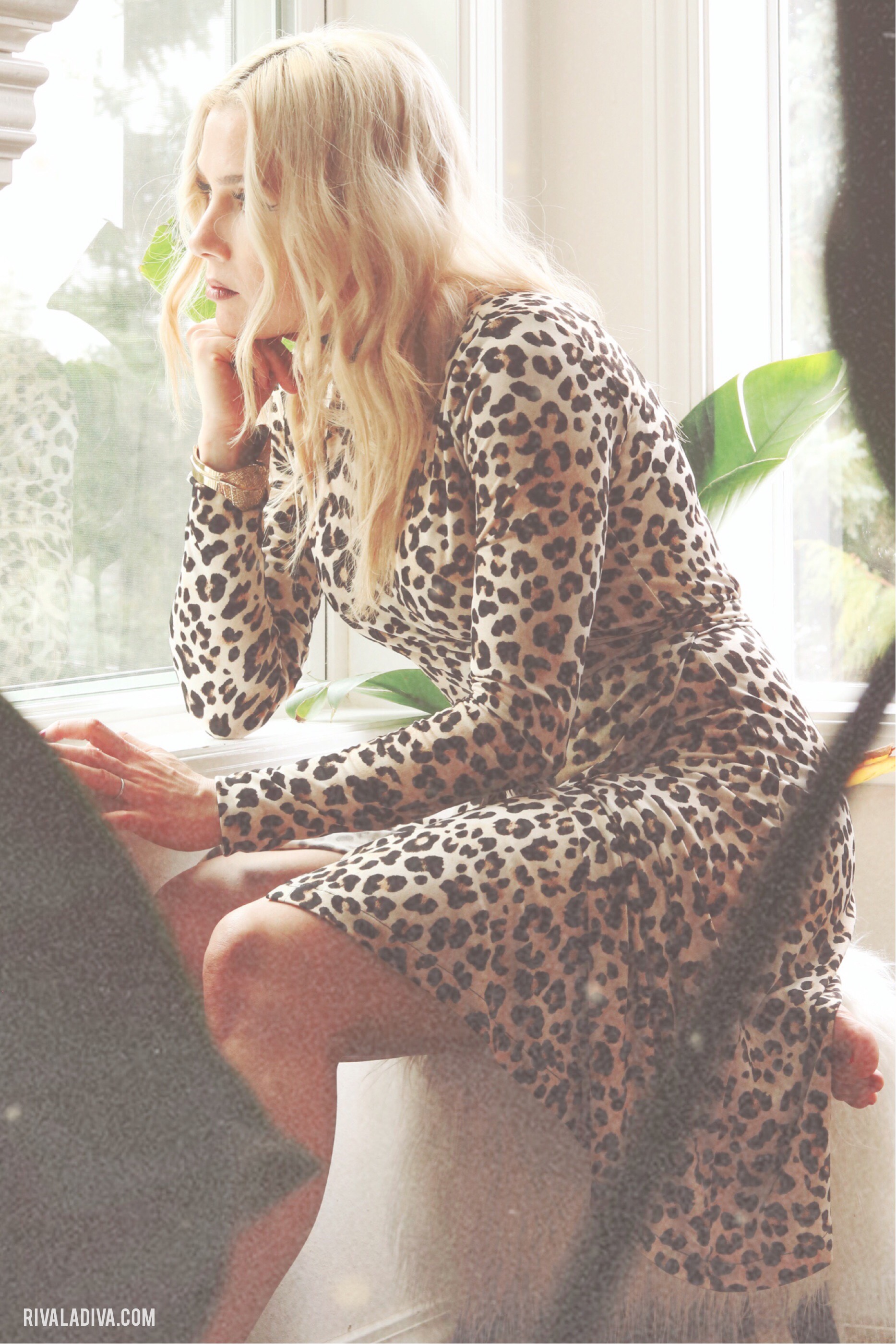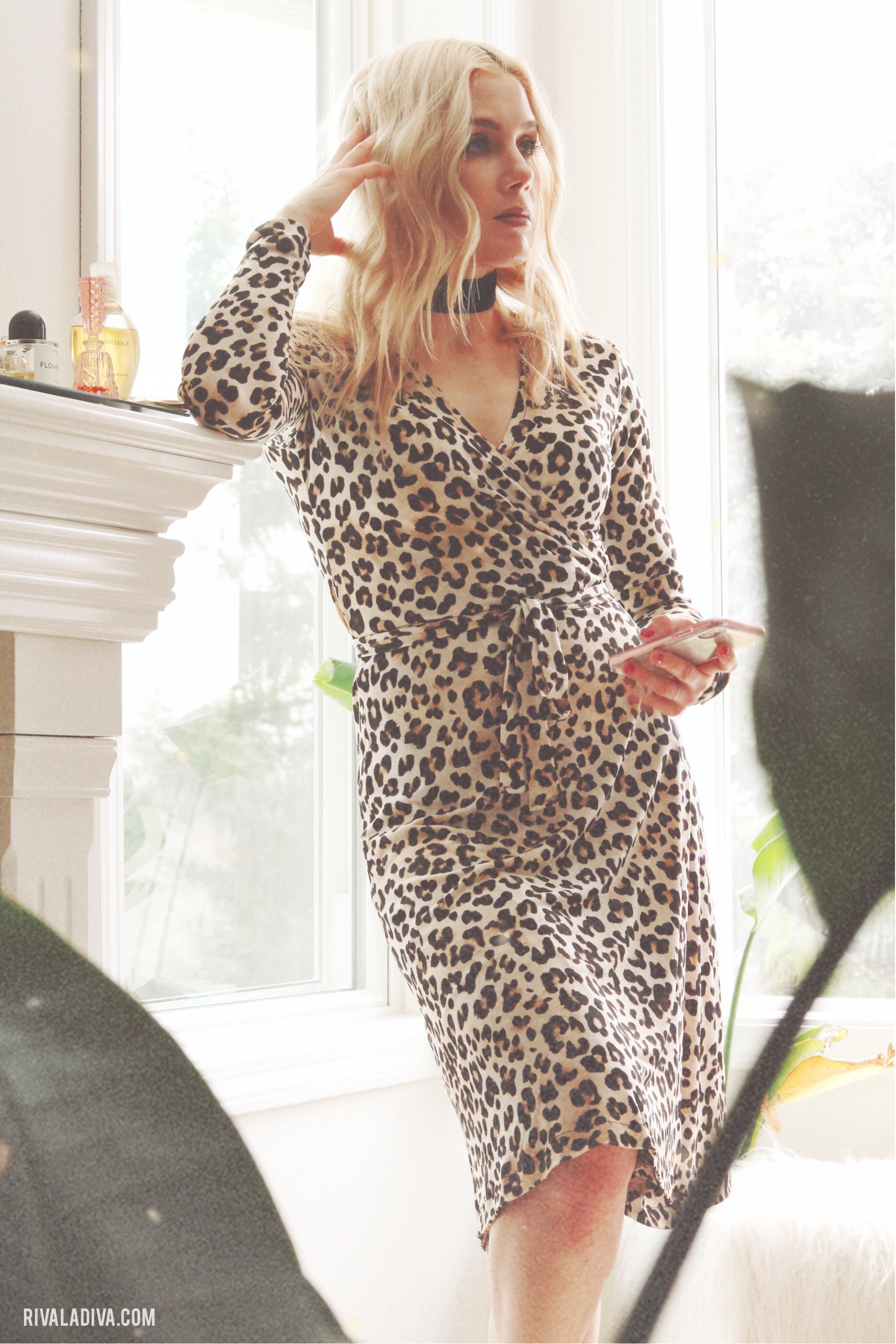 ON ME// fabric – my personal archives; choker – DIY Velvet Choker Tutorial (here); hair – beachwaver curling wand; makeup – Riva La Diva Lips
Hello dahhhhlings,
I'm really excited about this post because it's been such a loooong time since I've been excited about something – I blame the cold and bleak Seattle snow storms. So with a nod to warmer weather, sunny filters and palm leaves, I'm sharing one of my most favorite new makes AND one of the most perfect wrap dresses that I've made in a longtime. It's basically my dream dress.
In the past, I *have* blogged about wrap dresses before (here and here – there's lot's more; search for "wrap" in the archives), but they were never exactly "perfect" and some were not fun to sew again.
Why have more than one if the process was dull?
Additionally, to be fair to my previous dresses and most honest to the dress I have on now, it's one of the most perfect wrap dresses I've made so far. It is the best one I've ever owned, via handmade or store bought. BUT, I think it could be better and once I figure it out, I will let you know, xoxo. I've never worn a real authentic Diane von Furstenberg wrap dress – so I need to cross that off my list.
Until then, I'm gonna break down what I have so far because I don't have a recommended pattern….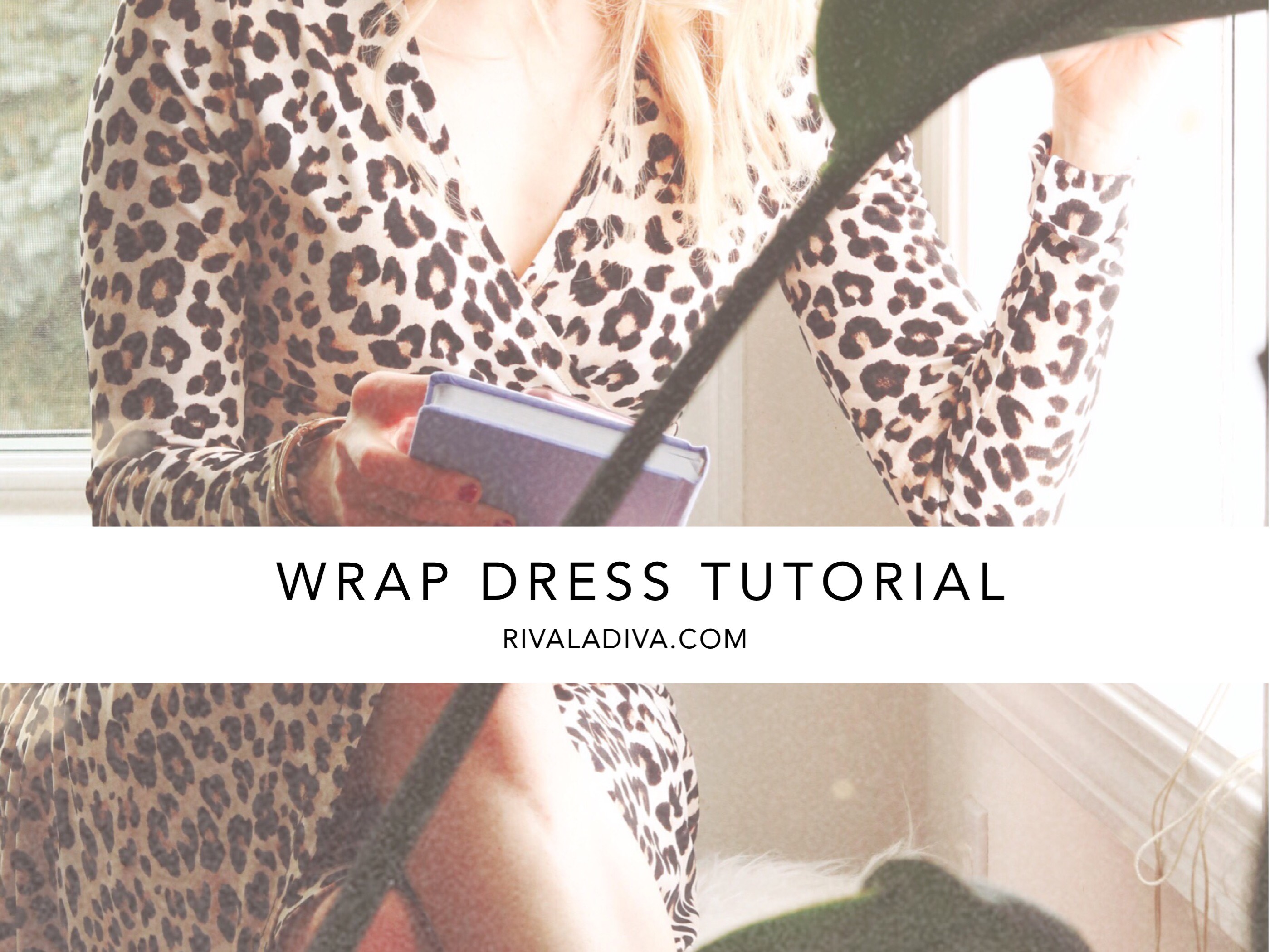 Wrap Dress tutorial
materials;
patternmaking paper,
pencils,
erasers,
curved and straight rulers
This wrap dress tutorial is for a sewer that already understands the basics of sewing. All I'm doing today is breaking down the pattern drafting I did to a basic shift dress I already own. I hope this can inspire you to look at your current patterns differently and create your own wrap dress!
 Using pattern making paper, trace out a basic shift dress (designed for knits) onto your paper, front and back. Unless you make any modifications to the skirt width or design lines, you will not need to touch the back pattern too much.As for the front dress, I used one that already had a little bit of an a-line hemline. Mark the waist and center front lines, and GRAINLINE onto your new paper (as seen below). Note: I used my center front line as the grainline.


Next, draw a new neckline. I divided the front bodice into 4 quarters and created the wrap neckline by extending a curved line from the shoulder-line to the waistline (as seen below). You can add more or less as far as length; it's entirely up to you, as you are the designer!


Extend the line to the hemline, also using the 1/4 rule as a reference (as seen below).Once you have the front bodice complete add seam allowances, mark it: "cut 2".


Some wrap dress patterns suggest using a facing. It's easy to recreate as shown in red using the new dress pattern. It's an awkward little 2″-3″ width band that extends from the shoulder line to the hemline. But it makes the inside of the garment look clean and polished. It also hides the raw edges of the waistband ties inside. You will also mark: "cut 2" for the facings.Whatever you do, do not forget about the back neckband facing; again tracing out a band along the neckline.


There's also the side waistband opening. You also want to mark where one of the waistband ties will hide in the dress and come out from the other side. It's this little opening along the side seam that's long enough for the width of the waistband tie to slide through. Do this to one side AND your back dress pattern, ie. "right side seam". Voilà!


Last but not least, waistband ties. I made mine along the length wise grainline. The measurement for that was 3.5″ wide and 26 inches in length (running along the lengthwise grain). Mark: "cut 2" and "foldline". The foldline is centered on the waistband tie and will run along the 26″ of length.
I'm really hoping to develop a pattern as soon as things slow down. Wrap dresses are classic and timeless pieces.
Well, I think that covers it! If you decide to give this a try, share it with me on Instagram, @RivaLaDiva and/or give me a shout out on Facebook at Riva La Diva. I would love to hear from you and celebrate with you on your newest creation!
Until then, have a glamorous day and stay warm,
xo/ Riva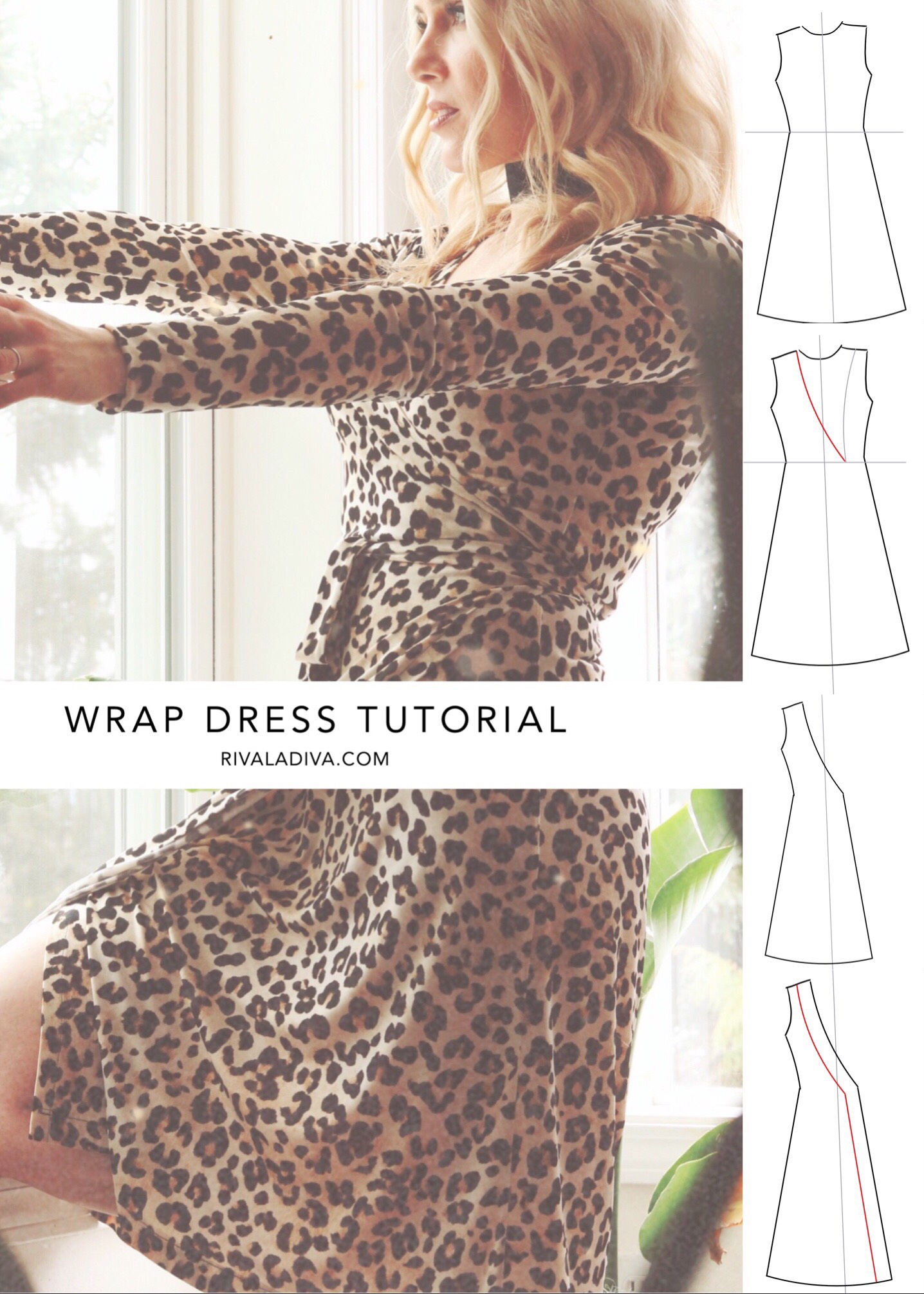 Confession: this dress is inspired by a dress from the tv show, Everybody Loves Raymond. Totally random and out of the blue because I don't watch the show for fashion inspiration, HOWEVER, in season 8 episode 9, "The Bird", Raymond's wife, Debra, is wearing one of the most amazing red leopard dresses I've ever seen. If you can find some beautiful red leopard fabric, let me know!