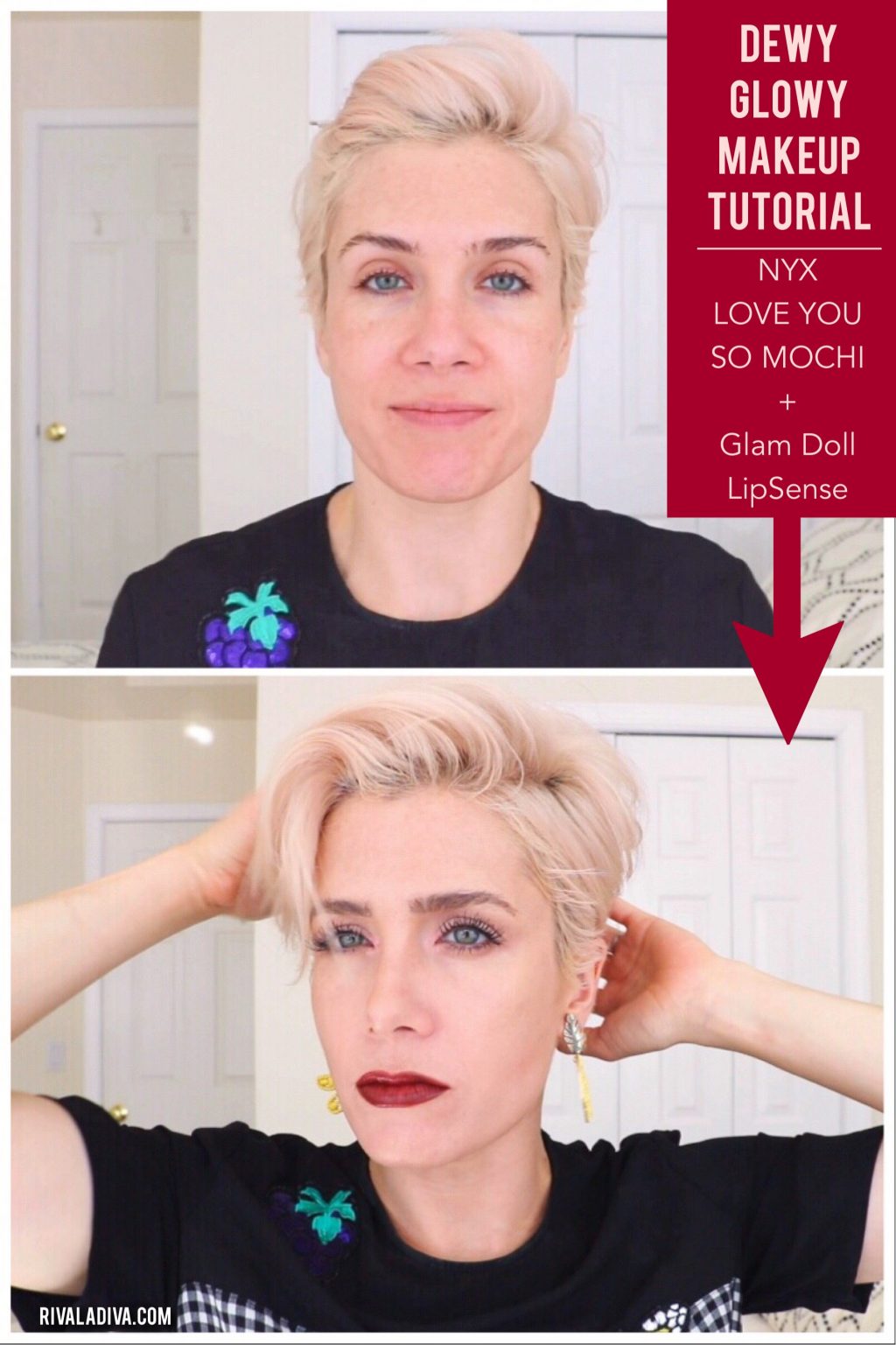 Love You So Mochi, Glam Doll
Love You So Mochi, Glam Doll
---
Hello, hello my gorgeous friend! This week, I'm sharing a makeup tutorial inspired by NYX's Love You So Mochi and like seriously….
where do I start?
Last week I jumped on IG stories after my social media summer hiatus and debuted my newest unplanned-planned pixie hair cut! Unplanned because I had no plans to go short and planned because, well, it all broke and gave me a little identity crisis. I tried to save it but mullets are's really my style, ha!
So it's a little pink and short.
AND I'm no longer in denial and have moved on to the acceptance phase of all this hair adventure…
After sharing my story last week, I had a BUNCH of questions all about my makeup (above) and that I needed to share.
Love You So Mochi & Glam Doll Makeup Tutorial!
Product Info:
I'm in my 30s and I'm all about working that dewy, natural glowy look for as long as I can! I'm also showing you how I get my LONGEST LASHES ever without extensions or falsies – it all starts with an amazing primer and mascara!! 
And if you know me well, you know I'm all about using Senegence cosmetics and their more famous product, LipSense, but they also act as a great starting block for OTHER products and I'm showing you how I incorporate other makeup brands with my favorite SeneCosmetics.
Visit my blog, RivaLaDiva.com, for all makeup info and where to find all of these products I use on the daily!
I love makeup and think of it as a form of expression. There's no official age group for using or starting to use makeup – come join me and my channel and experiment with all the latest makeup trends in fashion and our lives!
Cheers to love, aging and living glamorously!
and of course… Love You So Mochi,
Riva xo