Trending Fashion: DIY The Denim Cropped Top
Trending Fashion: DIY The Denim Cropped Top
---
So denim is all over the place and when I spotted Glamour's post on Instagram about the most delicious frayed denim top by 3X1,
I really needed to make my own.
Because, hellllloooo…..
The boxiness of the top, cropped length, denim fabric, and frayed edges are all on trend!
The top is perfection. A fashion staple power house.
Naturally, I made a similar garment.
You saw me wearing it earlier this week for my DIY Michael's Kors Skirt.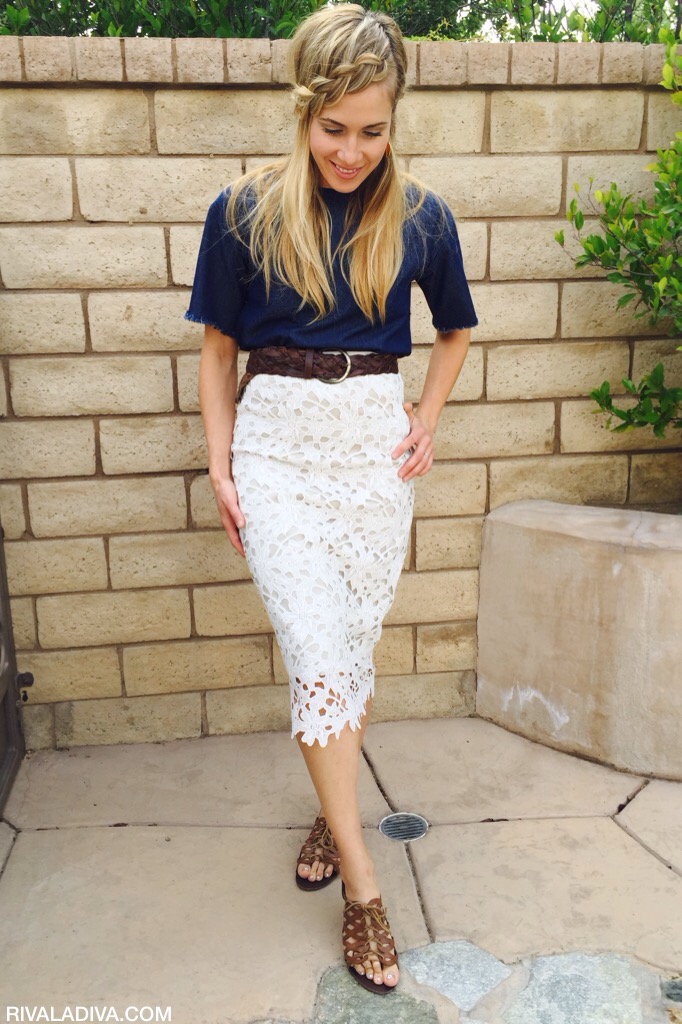 Now, as much as much as I love the fray of the original 3×1 top,
I needed the fray to be a little more subtle for my Michael Kors Inspired Skirt.
Notice the difference in the frayed hems?

Get what I mean?
Anyways, it got such a HUGE response from my readers that I am posting this DIY up sooner that planned!
You dolls inspire me! 
So let's get started,
The pattern is what makes this look. Simplicity's 1366 top "d" is what you will be making.
No Darts. No zippers. No hemming!
But remember do this:

Instead of hemming with a sewing machine, you will cut out your hem with a pair of scissors.
Fray your hems. There's a great YouTube tutorial here: How To Fray Denim.
Other great tips:

Throwing them in the washer.
Use pinking shears to cut the hem to give a more uneven hem, and washing them some more.
Simple enough, right? You betcha!
Go! Make! And look fabulous working one of this season's hottest trends.
xo/Riva