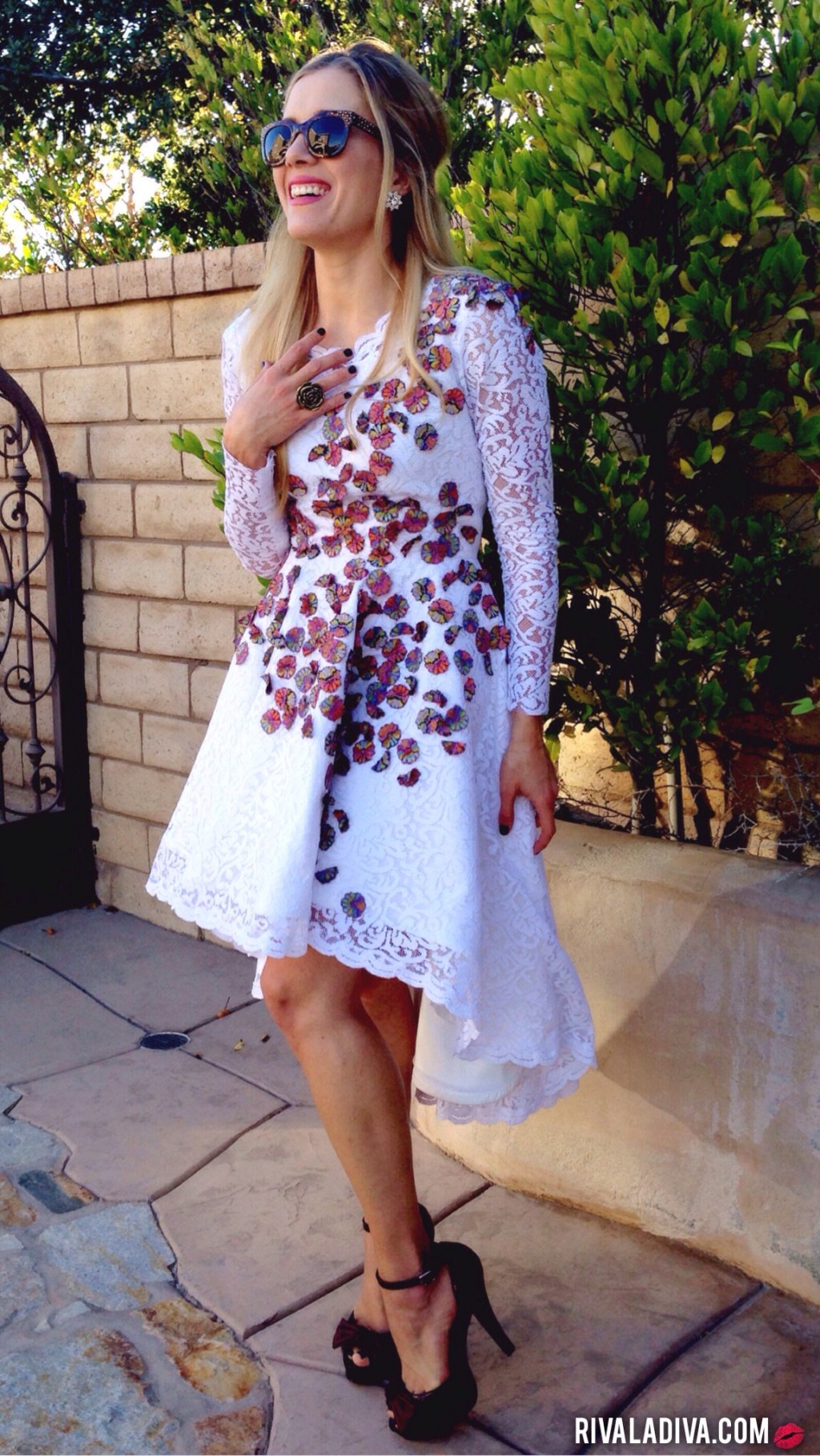 DIY Giambattista Valli Dress
DIY Giambattista Valli Dress
---
Since last spring I have been obsessed with a dress from Giambattista Valli.
OBSESSED.
Then this fall, George Clooney's new bride, Amal Alamuddin, wore it on her wedding weekend.
Seeing this dress in the headlines made me want to recreate an inspired look of this magnificent garment!
Ummmm…… and hello?
What's not to love about her look?
The floral, lace, and asymmetrical hem combined with wedded bliss and sunnies makes this such a glamorous option!
Don'tcha think?
Although this is not an exact replica, couture is not made in a week my darlings,
this tutorial is a great place to start for those wanting to recreate this look!
ALSO…… I have four littles, wearing a skirt that short was out of the question and I get so uncomfortable showing so much leg! xoxo
DIY Giambattista Valli Dress
So for this look, I used Vogue pattern 8766, the only alteration I made to this pattern was the hem of the skirt.
Now, as much as I LOVED the roundness of Amal's skirt, I also didn't like it.
Why you ask?
Did you know I have 4 kids?
In the real world, that's like a million.
The roundness felt a little too maternity like-ish for my mother of four figure, pregnancy complex at it's best folks!
So I went with a more A-line look.
Using skirt pieces from Vogue pattern 8766, follow instructions in the pictures below.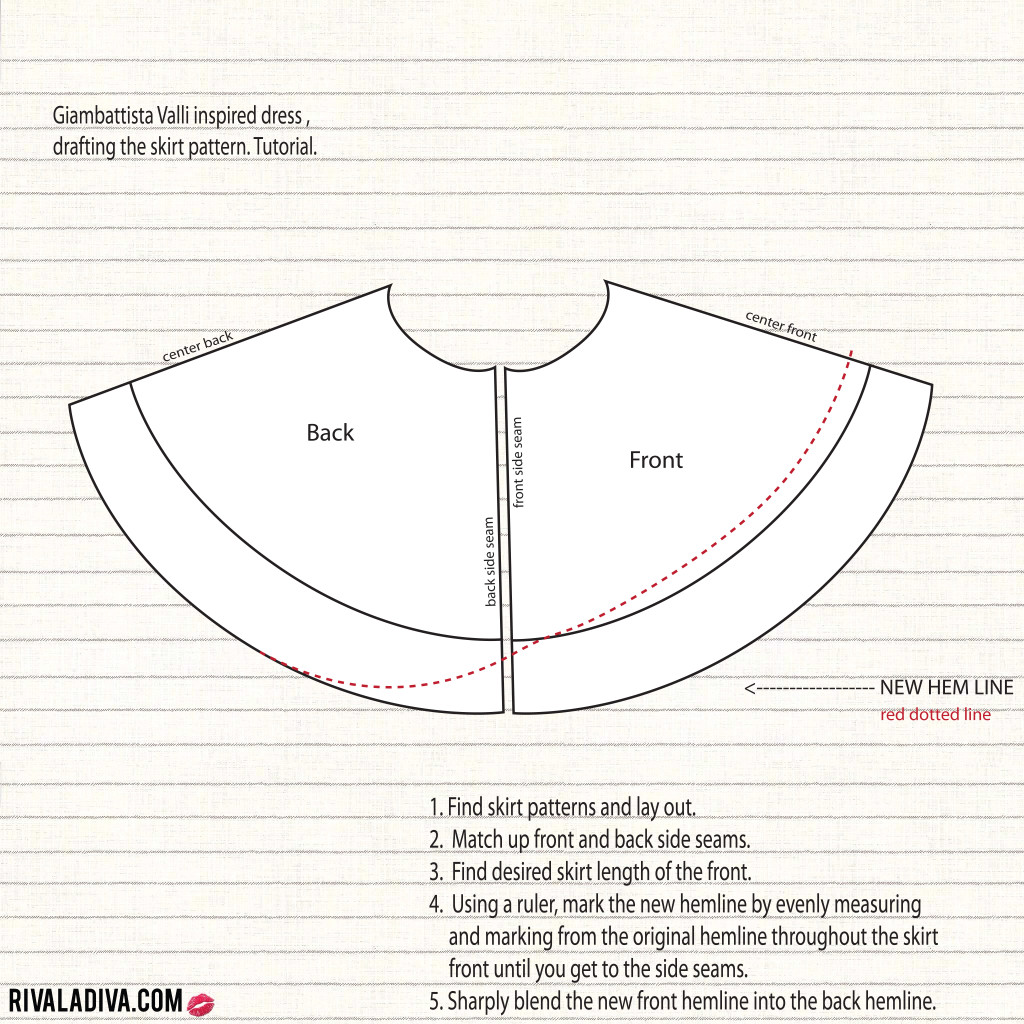 Then sew the dress according to pattern instructions.
I LOVE this pattern and have made it once before, here.
It's simple and fast to put together.
Finally. add the flowers… lots of flowers.
I already owned a floral multicolored lace, and I cut out close to 100 flowers and hand appliqued on to the dress.
If you cannot find a similar lace, try
laces of a few different colors,
small artificial flowers,
or cut out flowers from different color felts that can be found in the craft section of any Joann's or Michael's store.
I was hand sewing those suckers for days.
DAYS.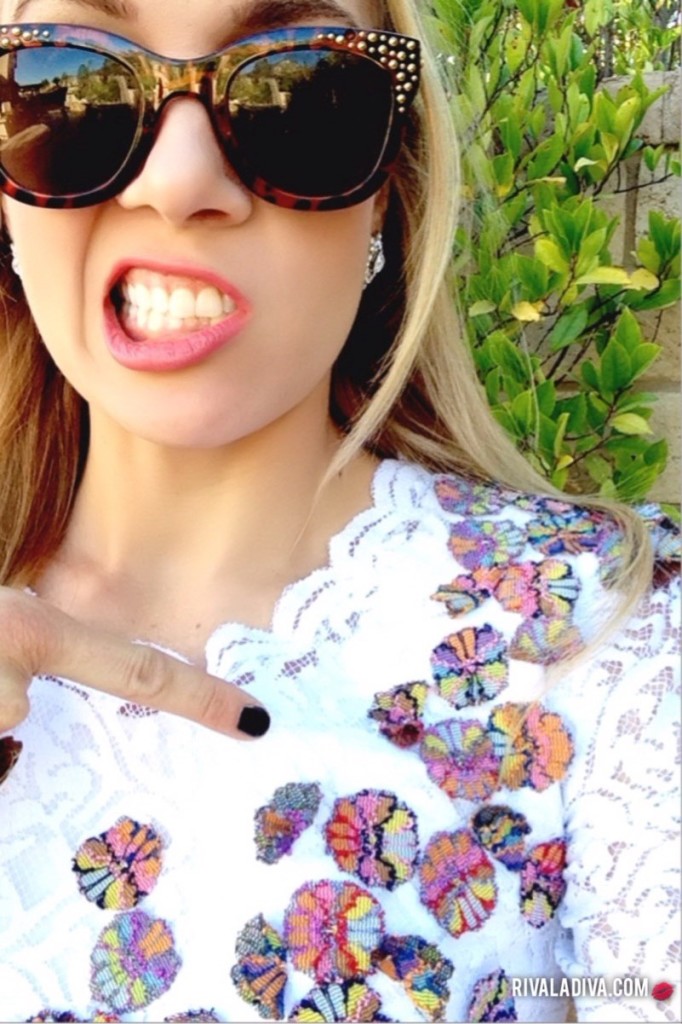 annnnnnnd GUESS WHAT?  I may add more. LOTS.
Overall, I love the dress and I love Giambattista Valli.
He such a great designer and his couture collections are gorgeously insane!
Now if only I had money to afford one of his genius works of art…
But I don't, so I try to make it work.
I am pleased with the final look,
dress pattern with the skirt alterations are AMAZING if I do say so myself,
can you imagine how awesome it would be in a different color and fabric choices?
I get all giddy thinking of it, so stay tuned for that!
Until then, thanks for stopping by and reading my little blog!
Hope you have a glamorous weekend and if you have time, make this DIY Giambattista Valli Dress for yourself!
xo/Riva