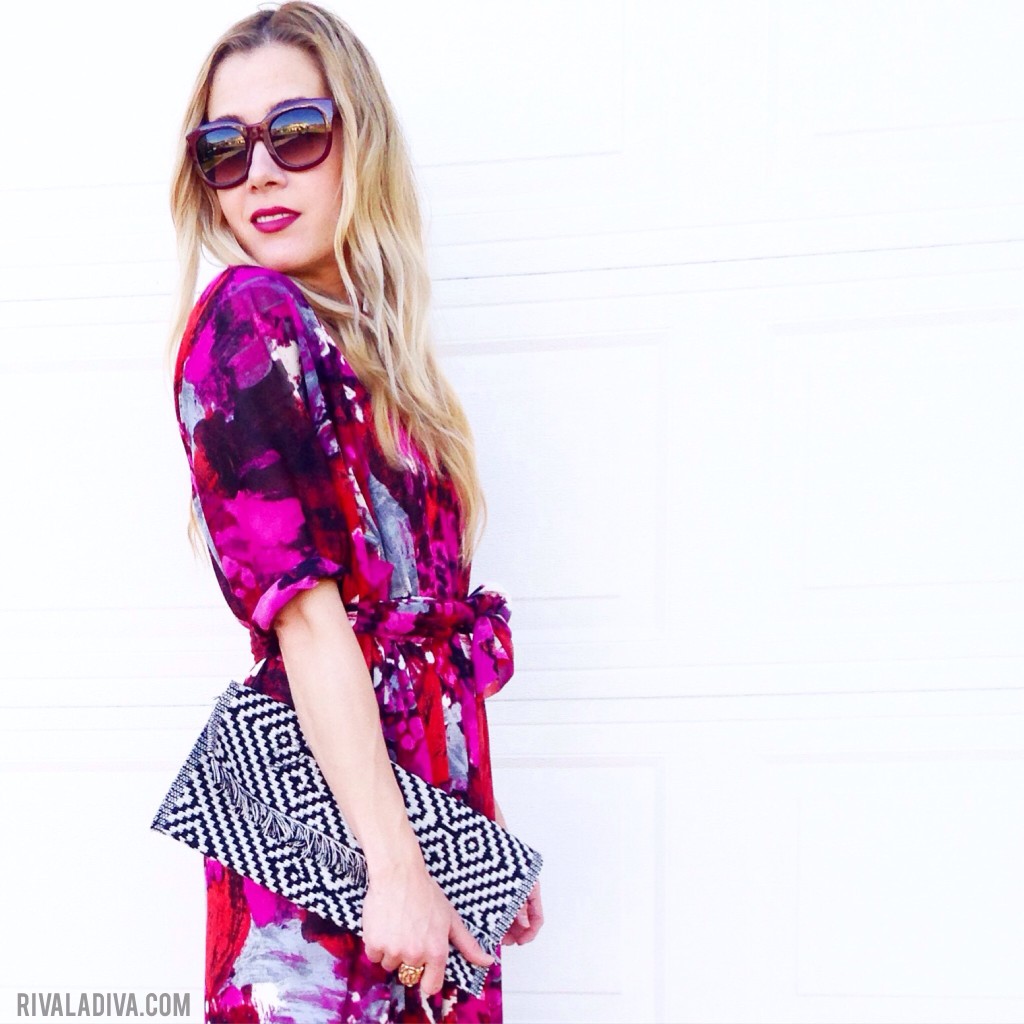 DIY Hermès Summer Caftan Tutorial
DIY Hermès Summer Caftan Tutorial
---
I am crazy about all things light and airy this summer.
So when I spotted flowy caftans on the runway this spring,
like this amazing Hermès dress,
I knew I need to make one…
or more like a weeks worth. 
The caftan seen in my last post with the DIY Missoni Earrings used this similar pattern, except I color blocked it.
The pattern is super easy, if you can sew straight lines, you can sew THIS dress.
If you cannot sew straight lines, you can totally find someone that could.
It's easy, on trend, effortless to make, and it's practically calling YOUR name.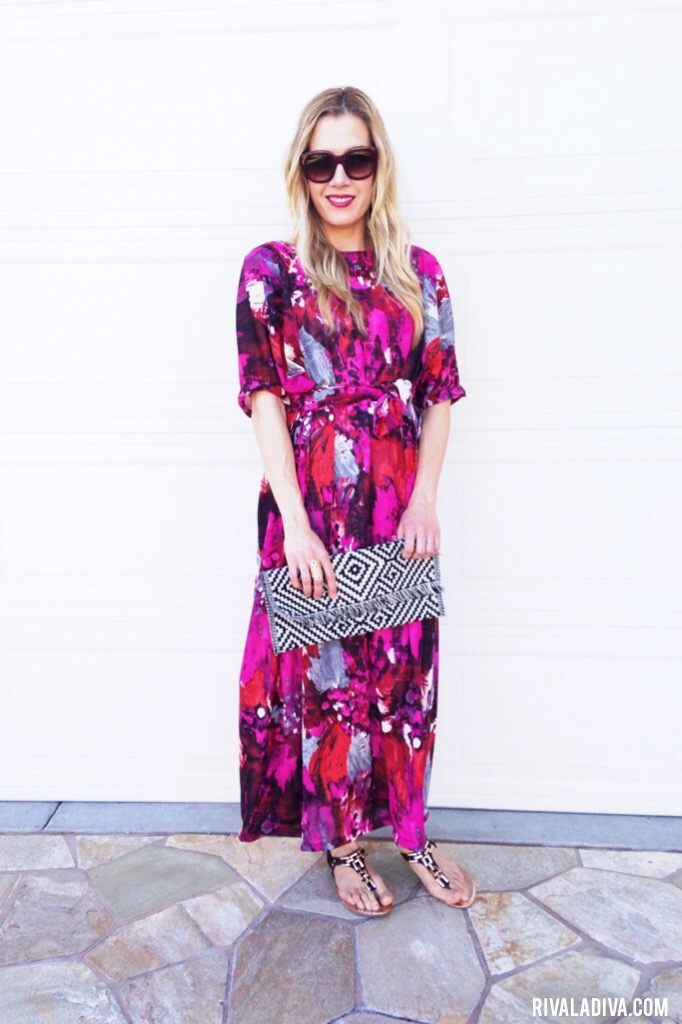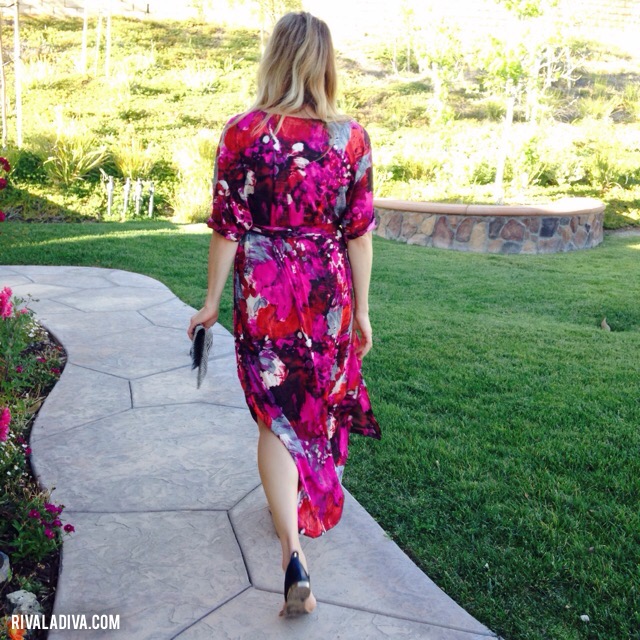 Here's what you need to recreate this Hermès caftan spring/summer look,
Fabric, enough for desired length, if you see the whole collection, the dress comes in a variety of lengths and sheers. Any flowy fabric like a soft rayon, jersey, or chiffon are ideal for this look.
Thread to match
The picture below is the diagram I used to make this dress in this post,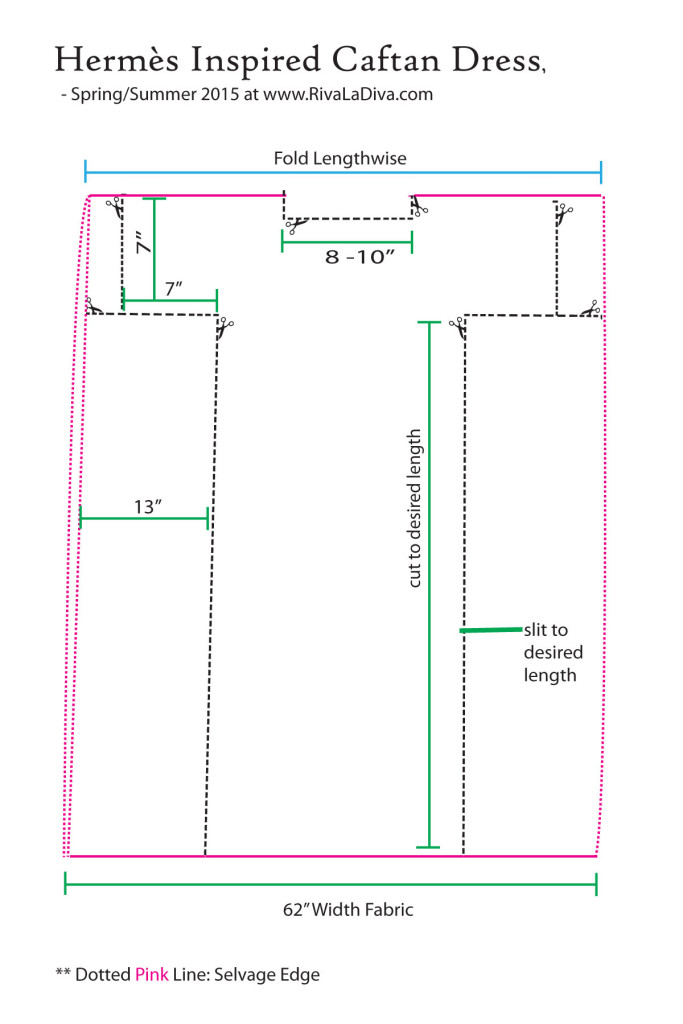 Directions:
Fold Fabric lengthwise so the selvages meet.
Cut out neckline. I cut a little extra out in the front neckline (just one side).
Cut out sleeves and body according to diagram dimensions,
(blending that corner armpit line so it's more curved than angular)
you may need to alter the fit to desired measurements (less or more depending on your size).
I am a dressmaker's size "12" which translate to a "2 or 4" at Old Navy.
Hem sleeves and hem of dress.
Sew sides of the dress starting from sleeve and end around knee length, so you have a flowy slit.
Finish slit edges.
You're DONE!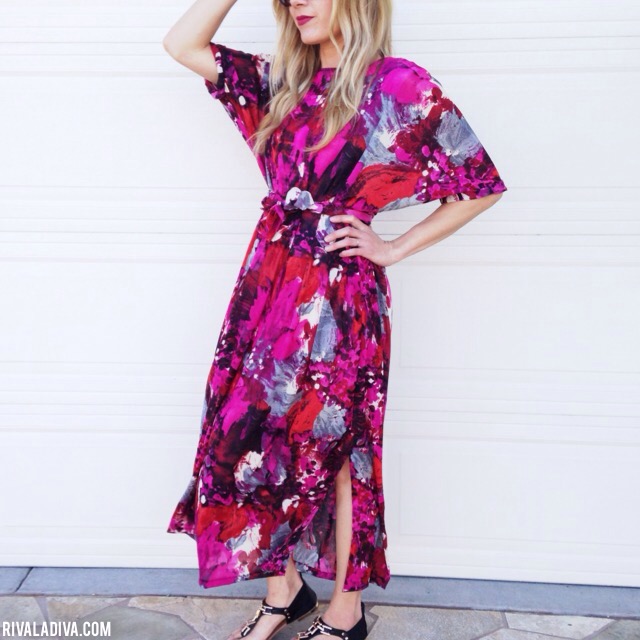 I did use a scrap fabric and tied it around my waistline but I love uncinching for an extra flowy look.
They are so cool right now and practically the "sweatpants" of dresses because these dresses are so comfy.
You could also use very sheer fabric and used it as a beach cover up.
So what are you waiting for? Stop reading and go out and make something fun for yourself this summer!!
x/Riva