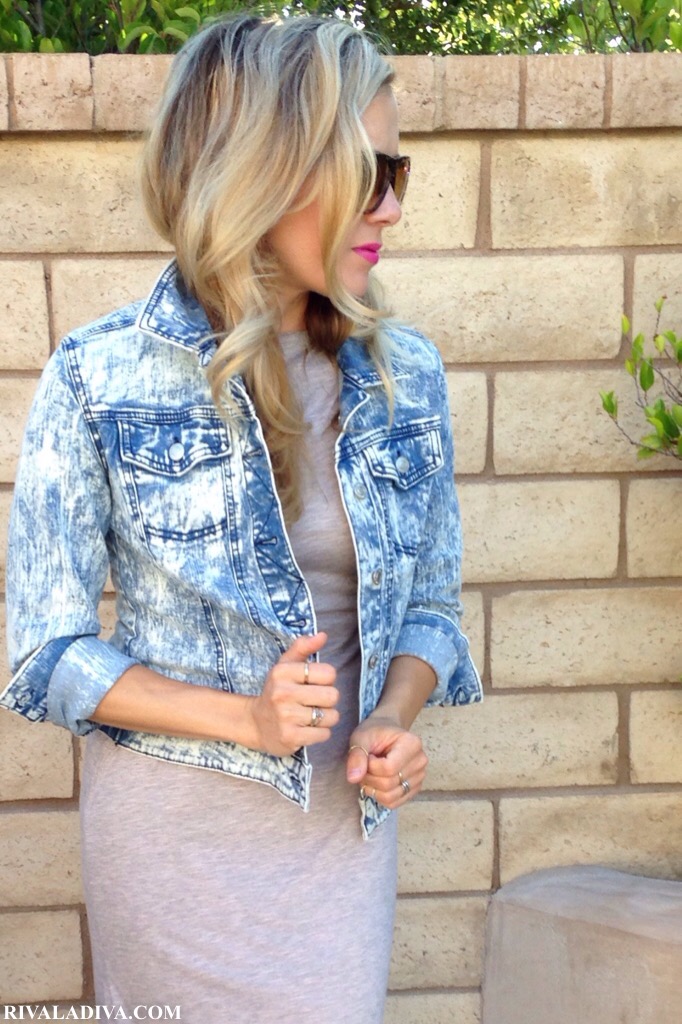 DIY Maxi Fringe Dress
DIY Maxi Fringe Dress
---
Loving the fringe and  maxi dress trends?
Today's post is a little out of my norm, it's suuuuuper casual, and inspired by outdoor summer concerts.
Fun beats, dancing, cool breezes, extra loud singing, and laughing with friends.
So when I spotted the most interesting fringe dress at Top Shop and thought, I can make that!
And I DID make it using the same pattern I used for The LWD post (McCall's Pattern, M6886).
The problem?
It was a little too Fred Flintstone-yish for me.
Maybe I did not cut the stripes thin enough..?
Maybe I felt too old..?
Either case, I found a way to make it work using my Fringe Tutorial tying info.
To take advantage of this Top Shop look, there are two ways…
Make the Dress, using McCall's Pattern, M6886.

Extend the hem to the floor line.
Ditch the sleeve and hem armhole.
Make the fringe. Evenly cut 1″ stripes of fabric to desired length (I went to the knee).
Spreading the word one link up party at a time, you can visit the full list: HERE.