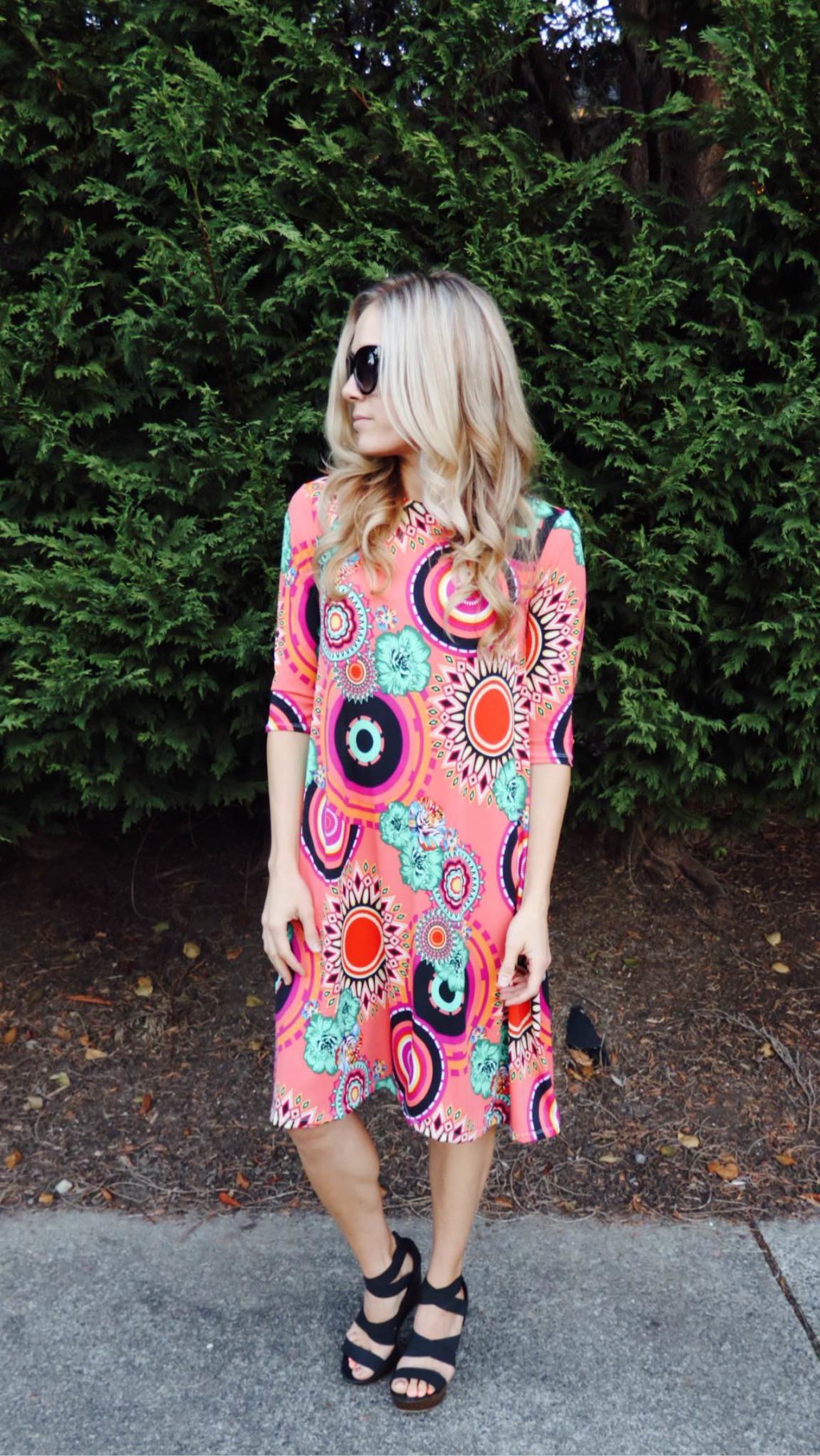 Drafting the Perfect Swing Dress
Drafting the Perfect Swing Dress
---
When you walk through your favorite store, you will find the always flattering, Swing Dress.
From Anthropologie to Asos to Urban Outfitters,
the movement of the fabric,
the silhouette,
and bold color or pattern option is a favorite among most women.
It's chic and extremely forgiving!
In today's post, I'm gonna show you ow to draft the perfect swing dress!
So why make it yourself?
For the same reason I sew everything else!
YOU can more easily control price, fitting, and fabric options.
YOU become the designer – which is the most exciting part and why I sew!
ANNNND why do I have "perfect" in the title, because you can perfect this dress to suit your needs.
So let's get started, Drafting the Perfect Swing Dress.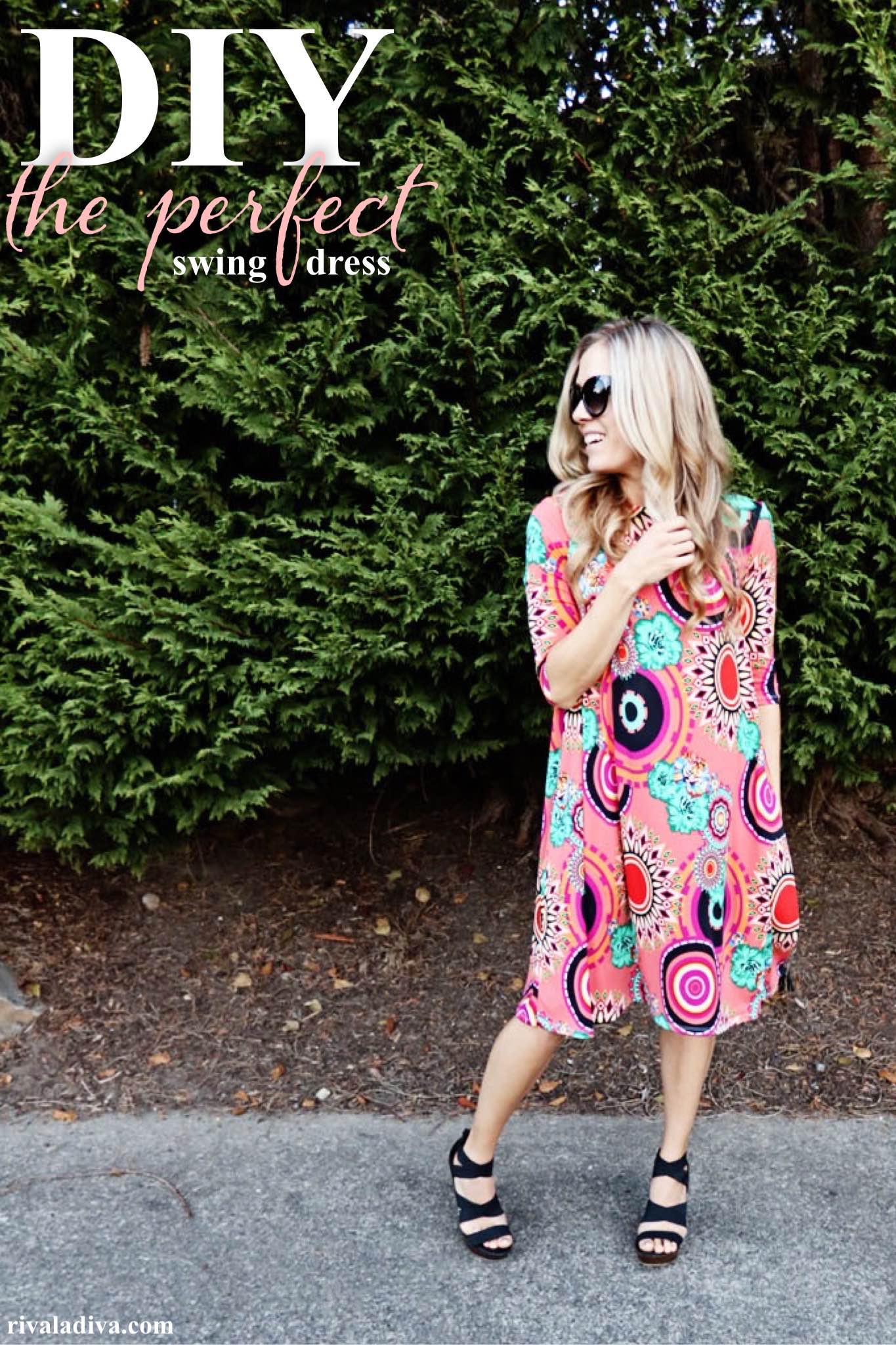 Materials:
Jersey knit fabric (stretchy), 2-5 yards – depending on length and width of your swing dress.
You want to make sure you have enough fabric. The fabric I used here was found in the clearance section of Hancock Fabrics last month – unfortunately, I have no links! It's a great jersey print, very reminiscent of Emilio Pucci's color palette from his Pre-Fall collection.
Pattern.
McCalls has a really awesome pattern, M6886 that I love to use (LWD Post).
It's easy to use and offer different dress and sleeve lengths.
Paper.
You can use butcher paper, the back of gift wrap paper, or the tan packing/shipping paper to create a pattern to use often.
Cut enough for your desired length. You may need to tape 2 long pieces of paper together to get the desired width for your dress pattern.
Directions:
Alter the pattern.
Layout your McCall's pattern on top of your your blank paper (butcher paper, gift wrap, etc) and trace out your size to the new paper.
Once traced, pin your McCall's pattern at the bottom of the armhole and pivot the pattern outwards as shown in the photo below.


Blend sides seams and form into a straight line.
Blend/round hem and square at side seam.
Continue to use the original armhole, shoulder seam, neckline, and center front.

Continue to follow pattern instructions for dress assembly.
The pattern is a breeze to do, which is why I have used it before and why it's a great sloper pattern for knits.
I would invest, because I'm gonna use this pattern frequently for future projects this fall.
Speaking of fall, are you ready?!
There are some great trends going on and I cannot wait to try some of those with you!
I am sooooo happy that leopard is back – it's my favorite color. ha!
I also love the floral looks we've seen on the runways, ie, wovens, brocades, and lace.
And denim. I 'm still obsessed with denim! and sequins! and fringe!
Ah! The are great runways shows for fall this season. Stay tuned and follow my fashion adventures on Instagram!
Thanks for stopping by and have a glamorous day! xo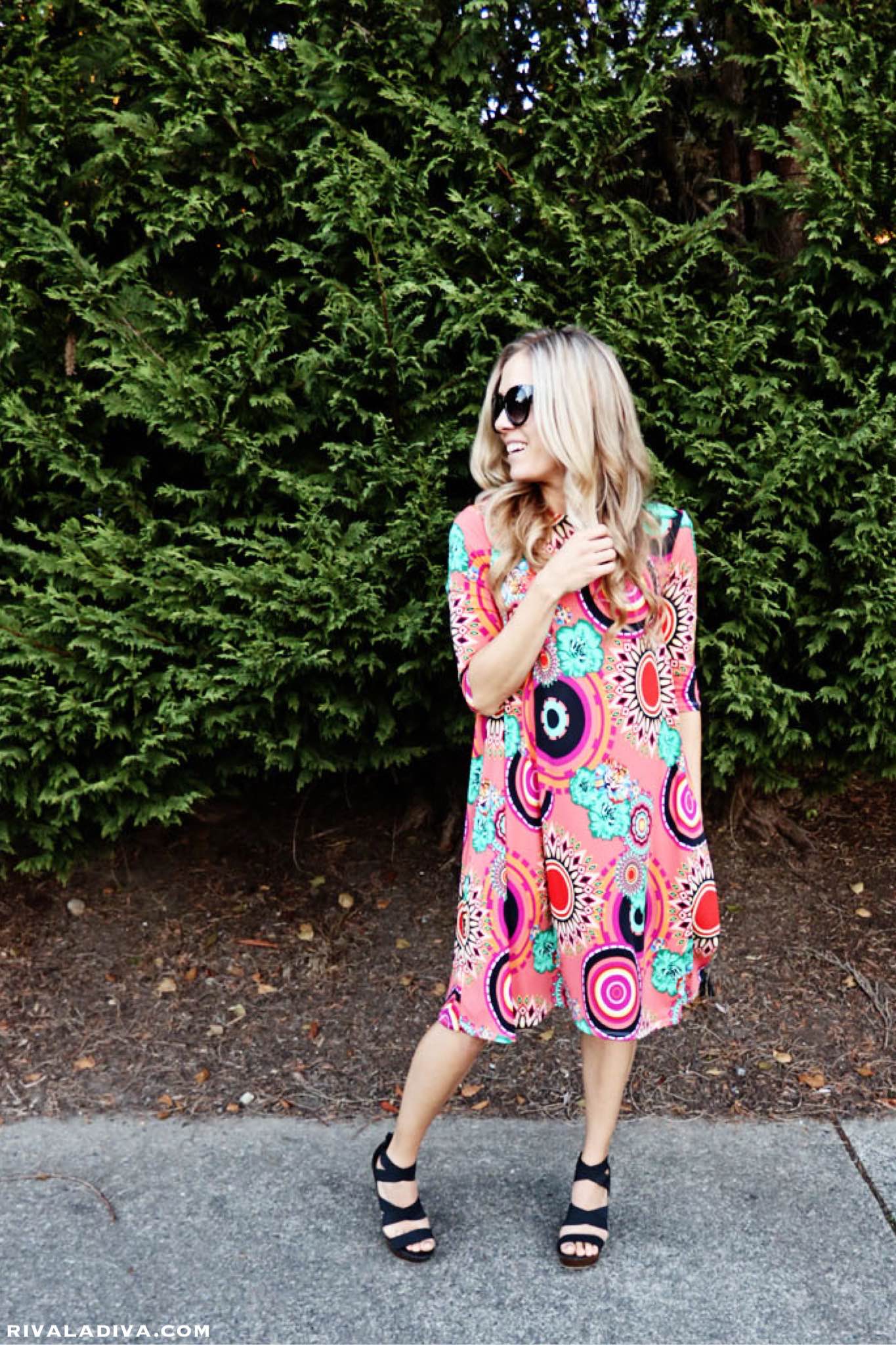 Spreading the word one link up party at a time, you can visit the full list: HERE.