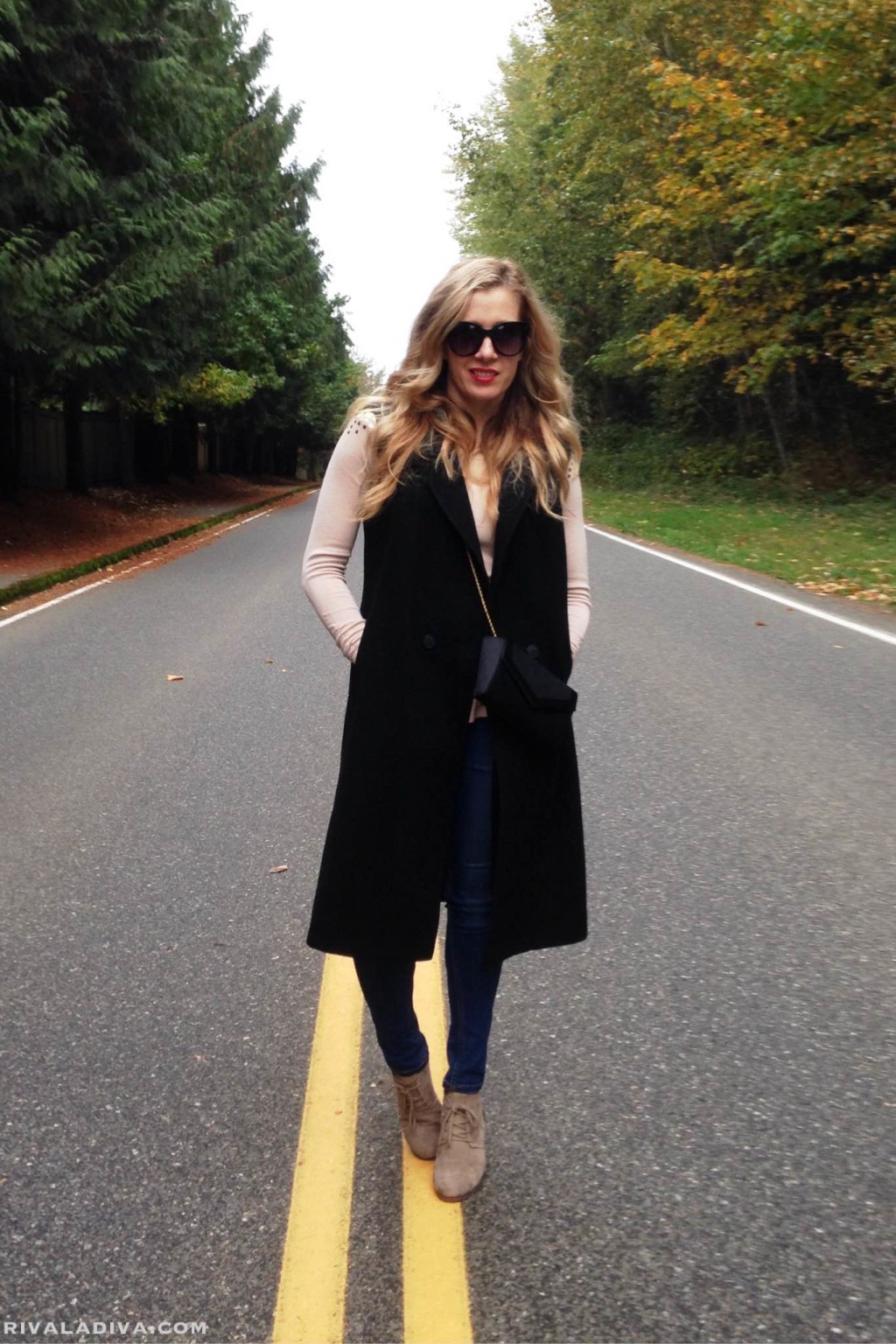 DIY the Sleeveless Blazer
DIY the Sleeveless Blazer
---
The Sleeveless Blazer is still strong this season on the runways for fall and I cannot be happier because I finally live in a climate where it get's cool enough to use – YAY!!
Whether it's 3.1 Philip Lim coppped version or long and collarless like J. Crew, Oscar de la Renta's leather or Monique Lhuillier'r fur –
ALL do not disappoint.
The best part?
I can show you how to recreate this look with some sewing and a quick trip to your nearest thrift store – or closet!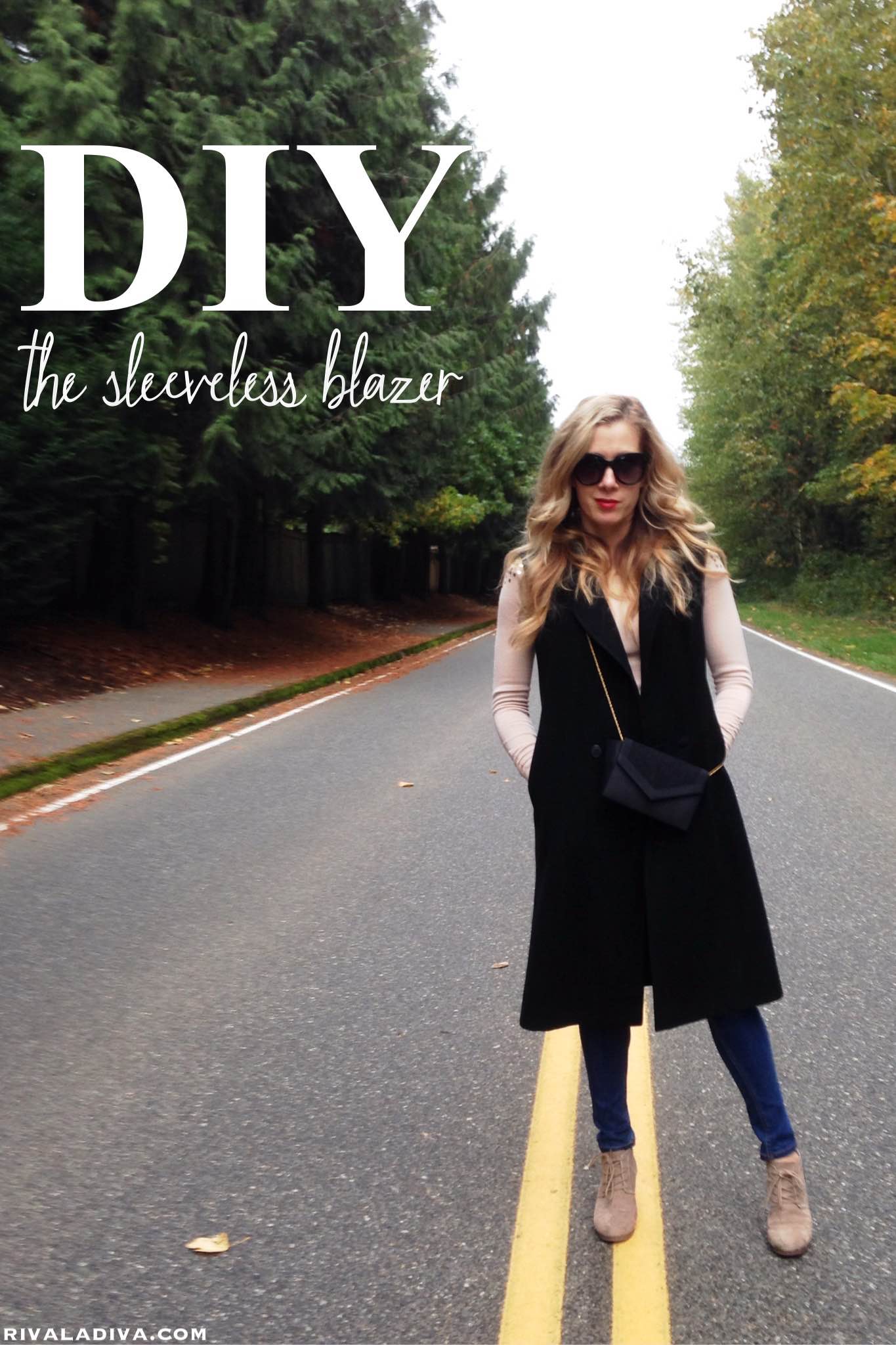 So here's what you need:
1 Blazer, long coat, fur, leather, or trench – you are the designer!
matching bias trim
matching thread
seam ripper
sewing pins
Directions:
Ditch the sleeve. Grab your seam ripper and remove the sleeve.
Pin lining to the armhole.


Attach bias binding to the outside of the coat (lining included in the seam).


Turn bias to the inside of the coat and pin into place so the bias trim cannot be seen.


Sew into place. Whether you hand sew or machine sew bias – this is dependent on the stitch detail you wish to have.
THAT'S IT.
Now go, sew, and work one of my favorite fall trends!
xo/Riva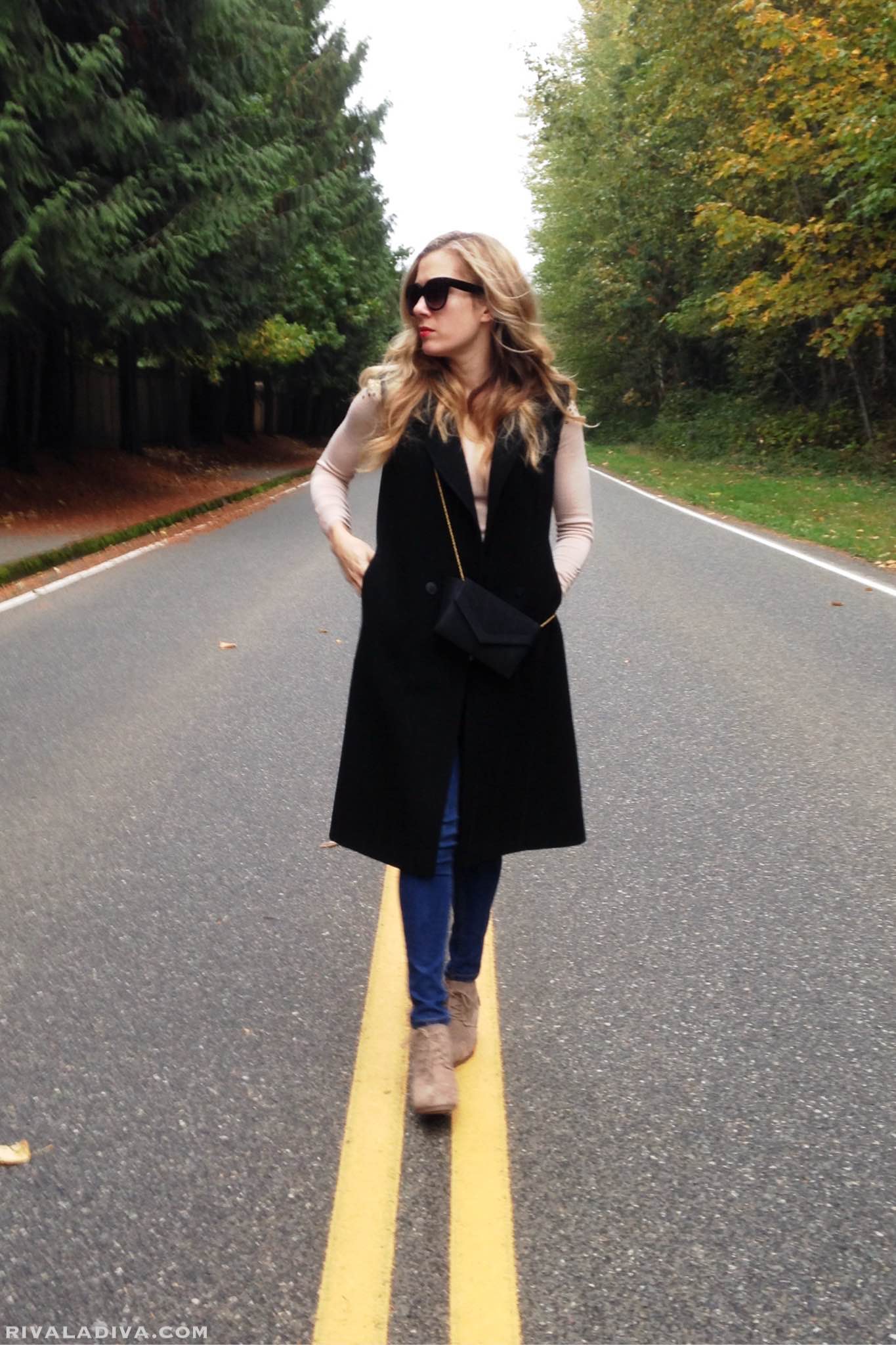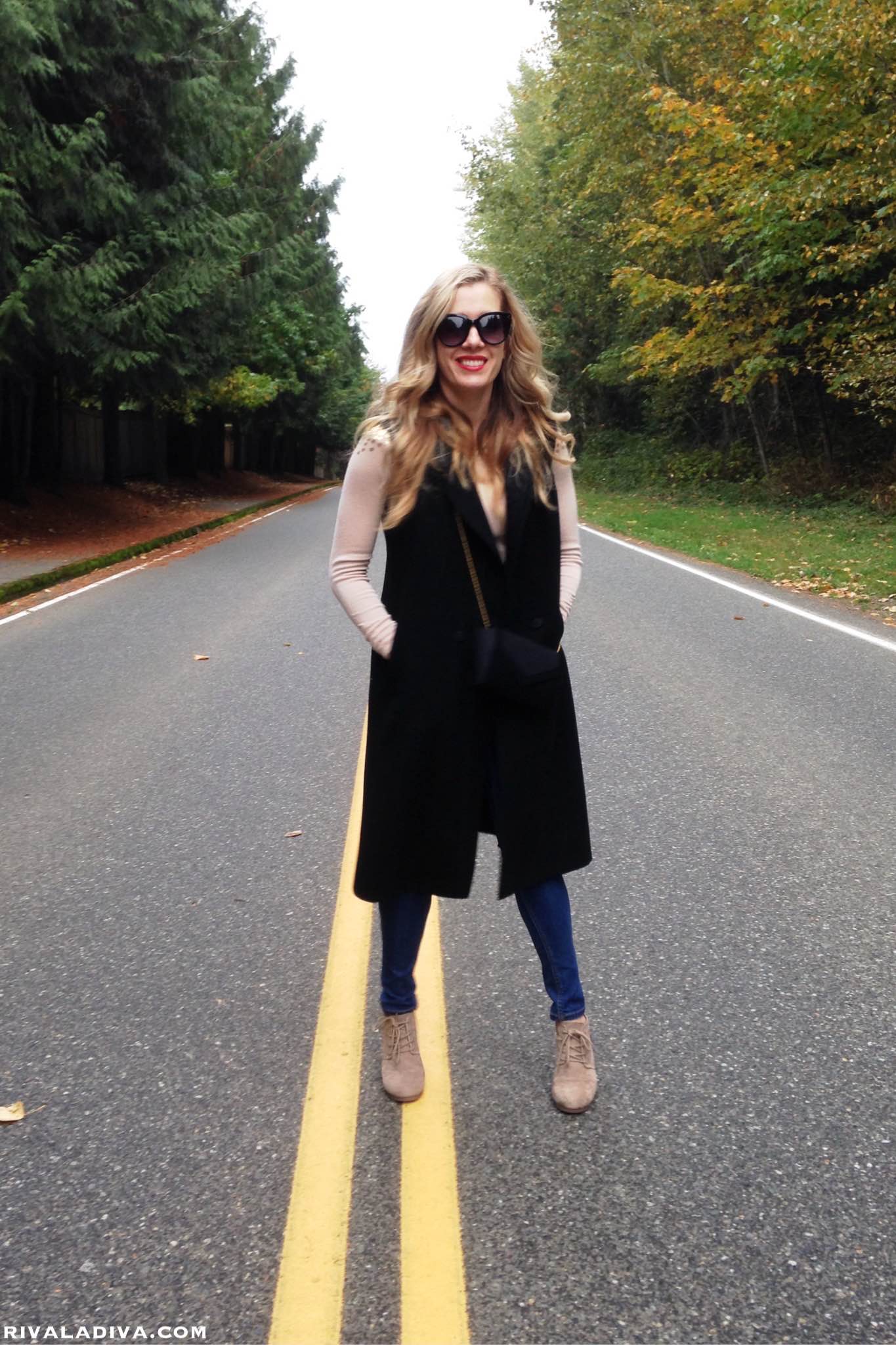 ps. Spreading the word one link up party at a time, you can visit the full list: HERE.