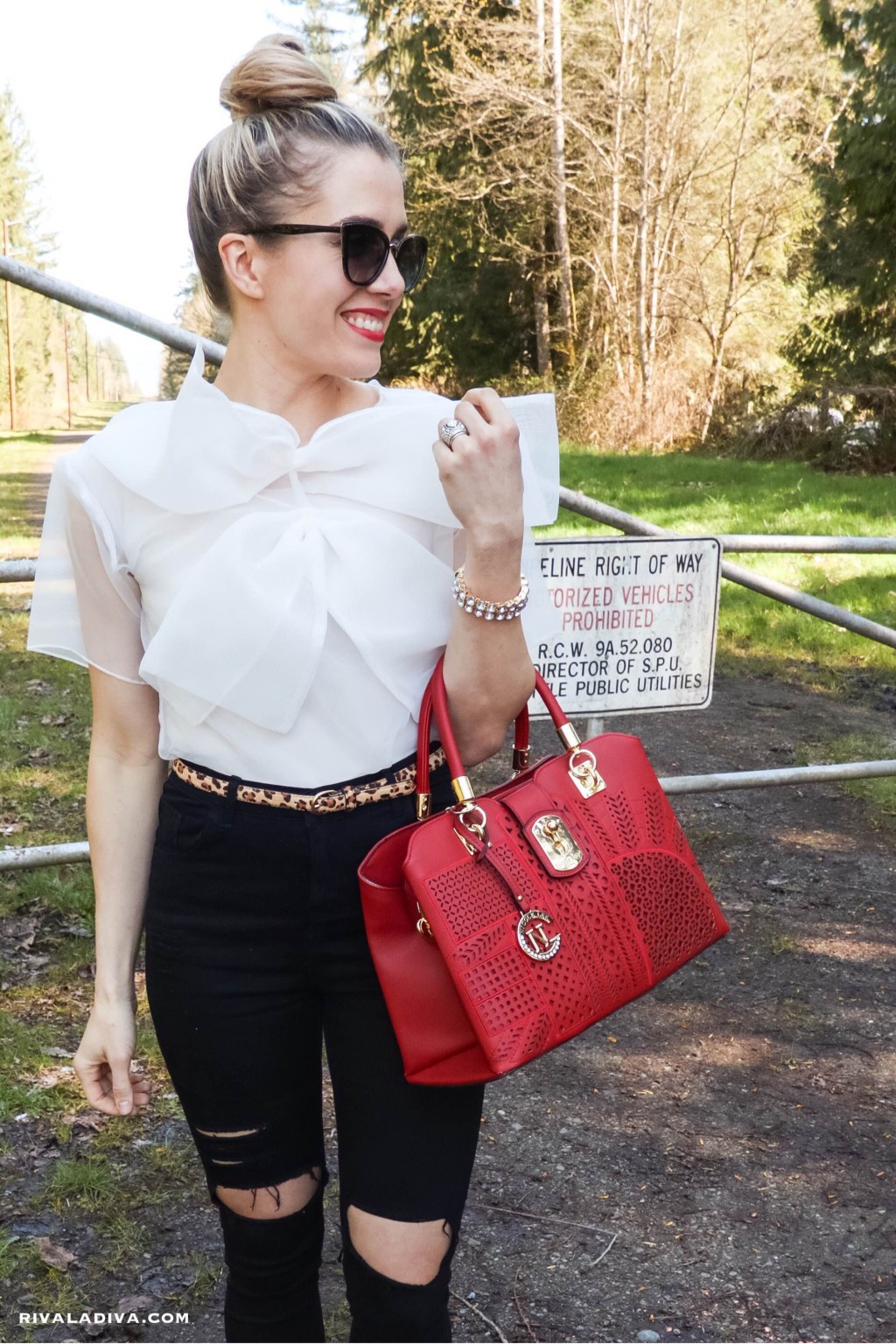 Gucci inspired Organza Double Bow Top Tutorial
Gucci inspired Organza Double Bow Top Tutorial
---
Girly, geeky, and vintage-y PERFECTION  is the three words that describe Gucci's spring 2016 collection and it's the very same three words that describes this week's tutorial for this Gucci inspired organza double bow top.
I love a good dose of flirt when I dress, but when you add a little vintaged into the mix, it's love at first sight!
Gucci's spring 2015 ready-to-wear collection is a dream and a little edgy with it's geek chic influence.
There's a pink organza double bow top that has been on my mind for weeks!
I loved the playfulness of the bouncy oversized bows in the front.
I am OBSESSED with bows and love finding ways into incorporate them into my style.
This Gucci inspired Organza Double Bow Top is a breeze to make, so let's get started!!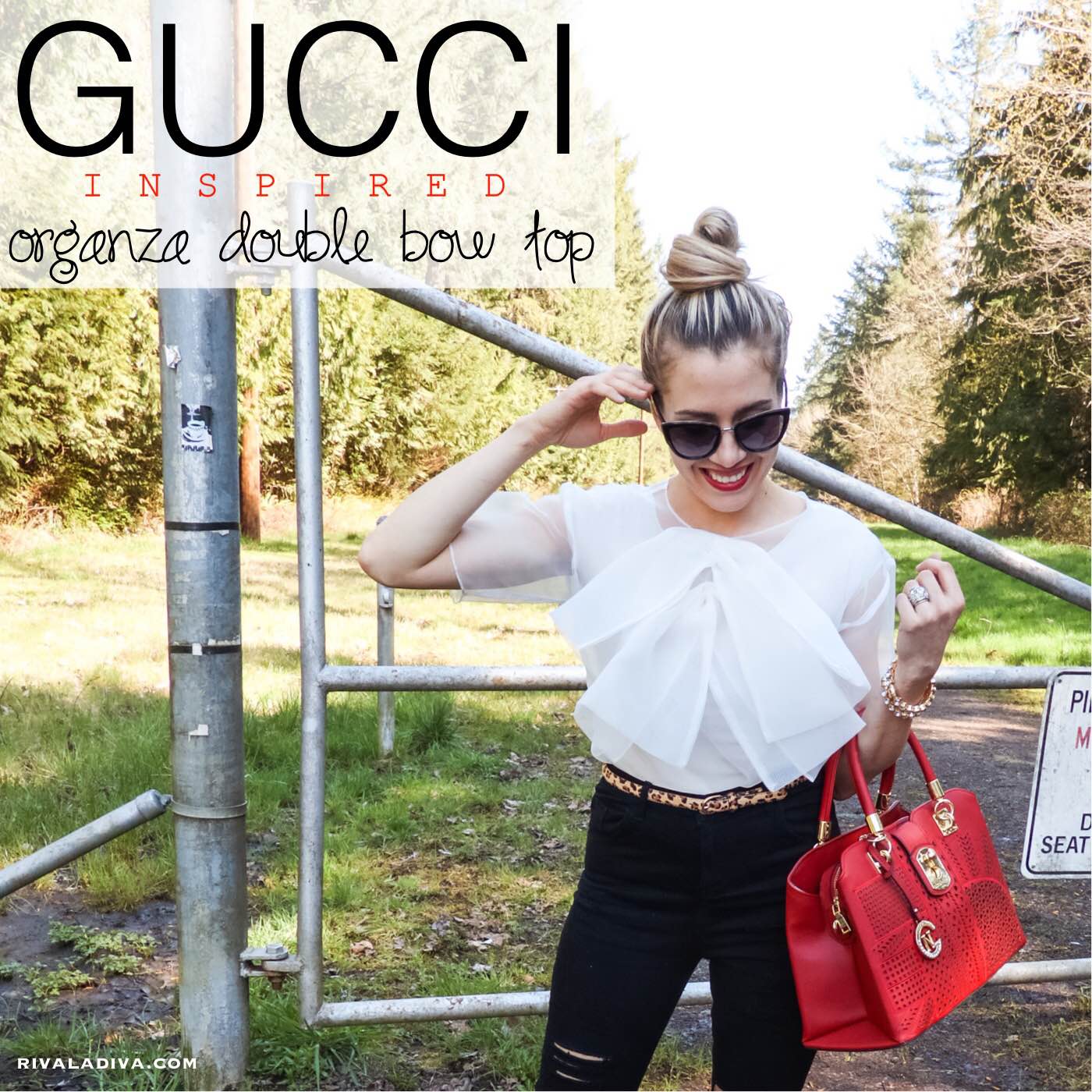 Materials:
Instructions:
Cut top D from your simplicity pattern and sew according to pattern directions,
the ONLY alteration I made to this top (besides the bow detail) is the finishing of the garment.
To hem your shirt, sleeve, and neckline, a chunky hem/finish did not feel appropriate for this look, I wanted something a bit finer.
I used my trusty rolled hem Bernina foot (seen here).
It's my favorite foot and incredibly easy to use, may I also add a game changer in regards to your home sewing game?!
After you attach your two bows, it will look something similar to this, east stuff!

I'm not big on reinventing the wheel, so when I find a super easy pattern that I can alter it into something new – I'm ALL OVER IT.
Which is why I love using this easy Cynthia Rowley top pattern from Simplicity – time is money and if you can find it for $1 at one of Joann's store sales than it's even BETTER!
Outfit details: 
Spreading the word one link up at a time, you can visit the full list: HERE.