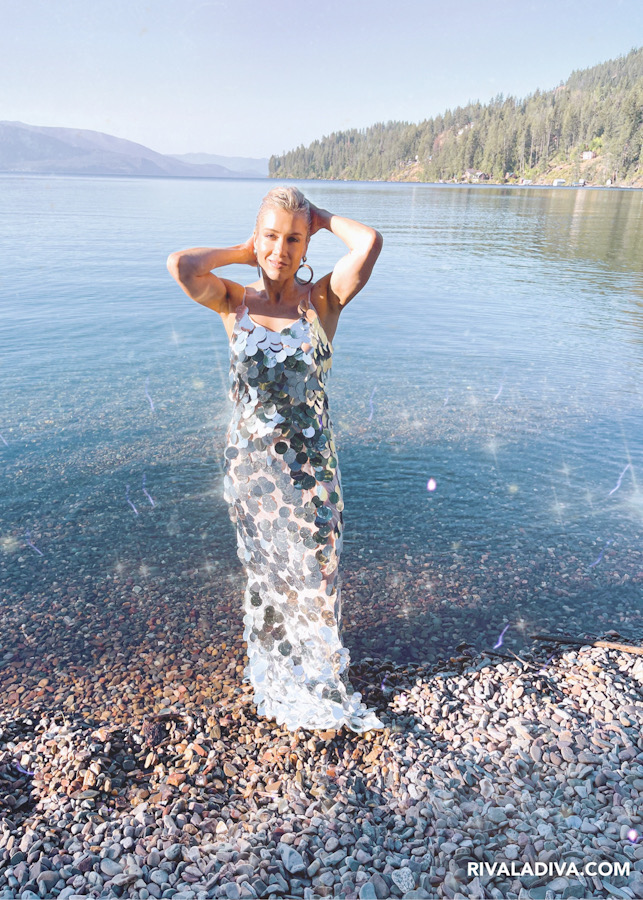 Sequin ( dress ) of Events
Sequin ( dress ) of Events
---
Can anyone ever go wrong with a sequin dress?
Ummmm, I think not.
It's been forever since we last met (my apologies). I've been so rude to abandon my most favorite of friends (the nicest most beautiful bunch) so i thought best to show up with one of my favorite of love languages: ✨ s e q u i n s ✨
Nothing says "I'm still alive" like a sequin dress!
I'm not gonna lie. Your girl has been hunkered down with the most ugliest thoughts and the most painful experiences. But here I am! And in sequins!
Without going into too many dreadful details (we don't need to waste anymore energy),
life is short. Live it. Live in celebration of life, it's a gift when you can do it with love.
Why be subtle when you can be spectacular?
"Bling bling" is the sound of sparkling sequins dancing across your spring/summer runways, social media and fashion magazines. This silver sequin dress was inspired by a dress Kate Hudson wore on the cover of a 2007 Harper's Bazaar Magazine. YES, you read that right, I've legit been fantasizing about this dress for over a decade and have had 3 babies since this cover.
I recently had a few friends ask me WHERE would I wear this in real life and I needed a special occasion to wear this again. Well darlings, if the last 2 years taught me anything, it's that everyday can be a special occasion because I get to be me. And you get to be you. Let's celebrate that in the little (or sparkling) things we do (i promise to wear it to church or the grocery store one day and post it on Instagram (@rivaladiva).
Details:
The dress is adapted from a slip dress pattern from Vogue pattern (V2784) and the "Glitterbug Sequin Large Disco" fabric is from Joann Fabric. Lining can be water you like!
C'est Voila!
I'm excited to bring you more fashion *lewks*, let me know what you think of this outfit!
And if you could wear this anywhere, where would you go?
Are you flexible with trying new trends and looks?
Also, please come visit me on Instagram, @RivaLaDiva and/or on Facebook at Riva La Diva!
It's a great way of staying up to date and get sneak peeks of my newest adventures!
mucho besos my darlings,
Riva